On May 15, 2020, the T-Boy Society of Film & Music met via Zoom for the final vote in members' favorite Architectural Wonders. This easily turned out to be our most popular poll. There were virtually no repeats in members' top selections, with no clear winners. The array of Architectural Wonders results were profound, majestic and educational. I learned quite a lot. I can't wait to put my T-Boy walking shoes on again and visit some of the amazing destinations, with many that I knew nothing about. — EB
Members' Selections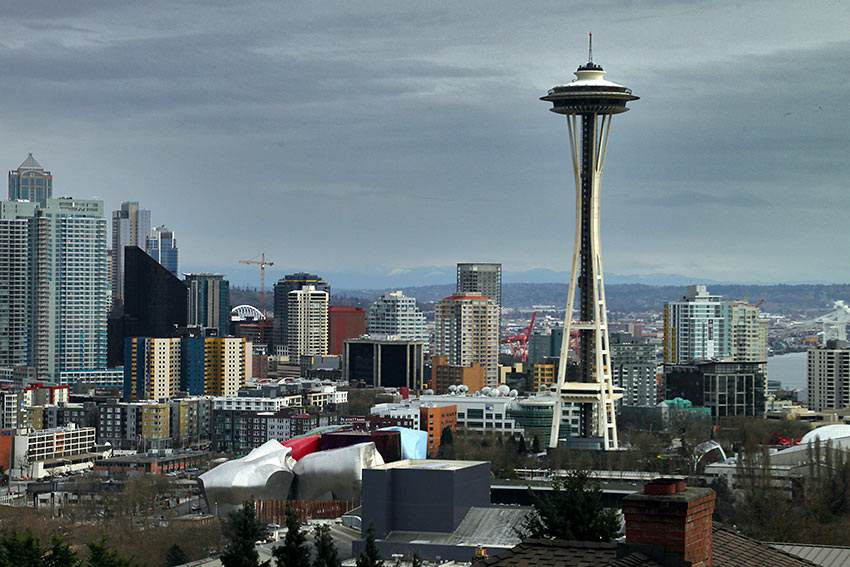 Ed Boitano – T-Boy editor:
Space Needle — Seattle:  I would be amiss not to place this space age tower that has come to define my hometown at the top of my list. As a first-grader, each day at recess I would rush out to my elementary school playground and watch this architectural wonder's construction, marveling at its new growth and futuristic space age splendor. Little did I know that in 1962 we were at the cusp of new era with the assassination of JFK and the arrival of the Beatles. And with the completion of the Space Needle for the 1962 Century 21 Exposition — Seattle World's Fair, my little maritime town, seemingly hidden in the northwest corner of America, became a world-class city for the rest of the planet to see.
Duomo di Milano — Italy:

The stunning Gothic cathedral took nearly six centuries to complete, and today is the largest church in Italy; a technicality with the larger St. Peter's Basilica in the State of Vatican City.

Occupying an entire city block, the cathedral's façade of pink-veined white Candoglia marble is adorned with 3,400 statues, 135 gargoyles and 700 figures, and a gold-colored statue of the Madonnina, standing on the terrace's highest spire.
Roman Colosseum — Italy: The forerunner of the modern sports stadium, the Roman Colosseum (Anfiteatro Flavio) was the largest amphitheatre the world had ever seen. Constructed in AD 80 with travertine limestone, volcanic rock and brick-faced concrete, it was an engineering marvel with an enormous retractable awning to protect 50,000 to 80,000 spectators from the beating Roman sun. Programs included

gladiatorial contests, mock sea battles on water, animal hunts, executions, re-enactments of famous battles, and dramas based on Classical mythology.

Newgrange — Ireland: This megalithic mound was built by Neolithic farmers approximately 5000 years ago. Considered a place of astronomical and religious significance, at the dawn of winter solstice — December 19th to 23rd — the passage and chamber are illuminated by 17 minutes of light.
Chicago Architecture River Cruise — The Great Chicago Fire of 1871 burnt down 3.3 square miles of the city,

destroying 17,500 buildings. The rebuilding began almost immediately with

architects pouring into the city, anxious to try out new

architectural styles. You can see the results on a Chicago River cruise where 40 notable buildings are on display.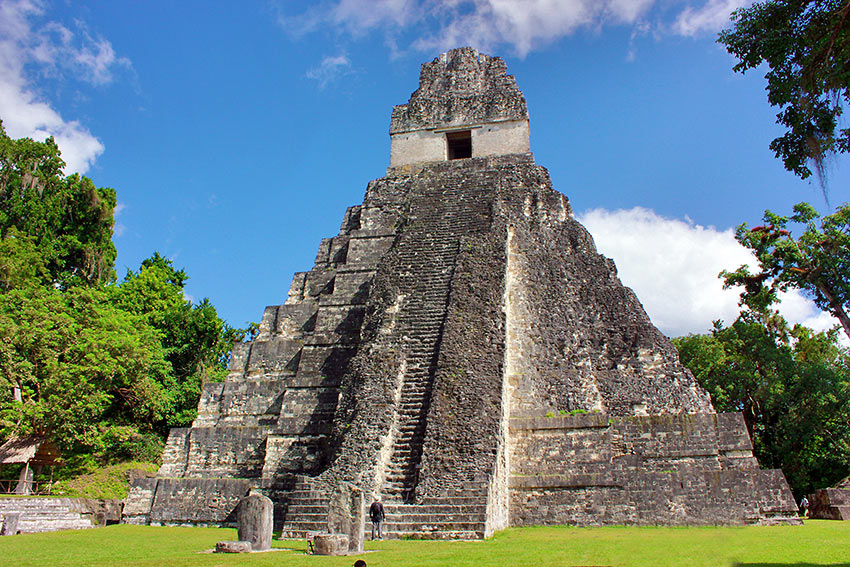 Richard Carroll – T-Boy writer:
Tikal in Guatemala, dating to 200 A.D.
Palenque in Chiapas, Mexico, 600 A.D. The Maya sites in Mexico and Guatemala are stunning as old as the Egyptian Pyramids, but a huge step above, as they were cities, and much more thoughtful and intriguing than the pyramids.
La Cite du Vin Bordeaux: Rising 55 meters into the Bordeaux sky, the creative and unusual architecture appearing like a huge ship's hull or with a little imagination a wine barrel. The wine complex/museum is ranked number one in the world focusing on cutting edge technology, with incredible videos, like something Disney would create.
Hagia Sophia, Istanbul, the forefront of architectural design, construction began in 537 A.D. and with enough history to fill a library. A breathtaking experience to visit Hagia Sophia.
Eiffel Tower in Paris
Here in the U.S.:
Statue of Liberty
Empire State Building
Golden Gate Bridge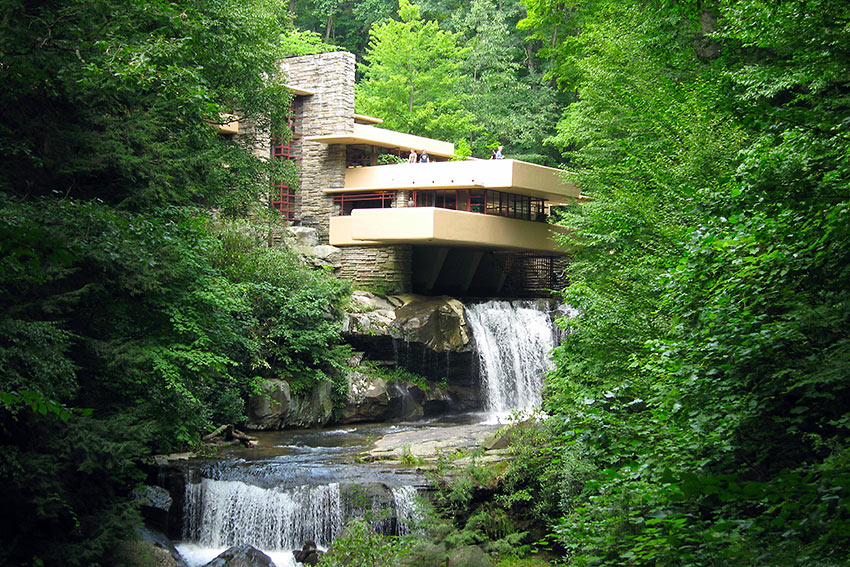 Stephen Brewer – T-Boy writer:
Fallingwater – Pennsylvania
Mezquita-Catedral de Córdoba – Spain
Acropolis – Athens, Greece
Empire State Building – NYC
Mont–Saint–Michel – Normandy, France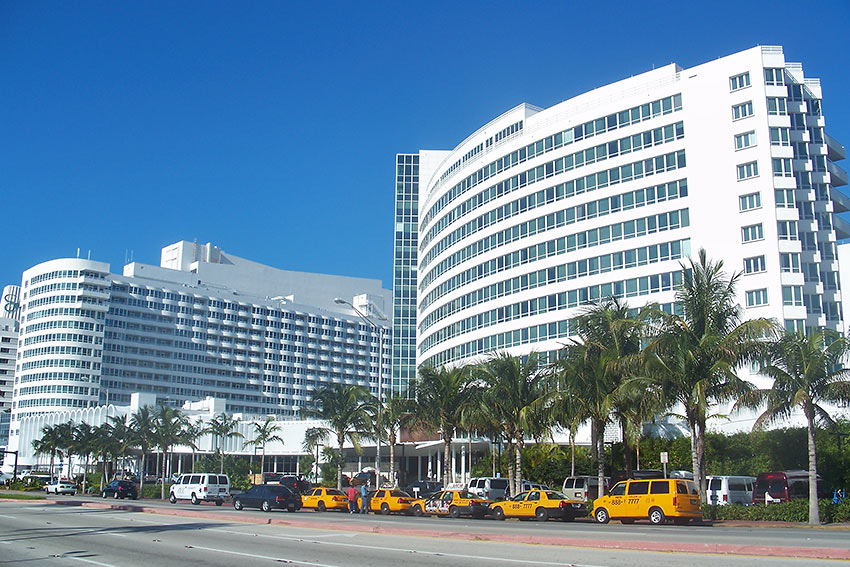 Susan Breslow – T-Boy writer:
Fontainebleau Hotel, Miami Beach
Neuschwanstein Castle, Bavaria
Sydney Opera House
Dancing House, Prague
La Sagrada Familia, Barcelona
Walt Disney Concert Hall, Los Angeles
Chateau Frontenac, Quebec City
St. Basil's Cathedral, Moscow
Chrysler Building, NYC
Taliesen West, Arizona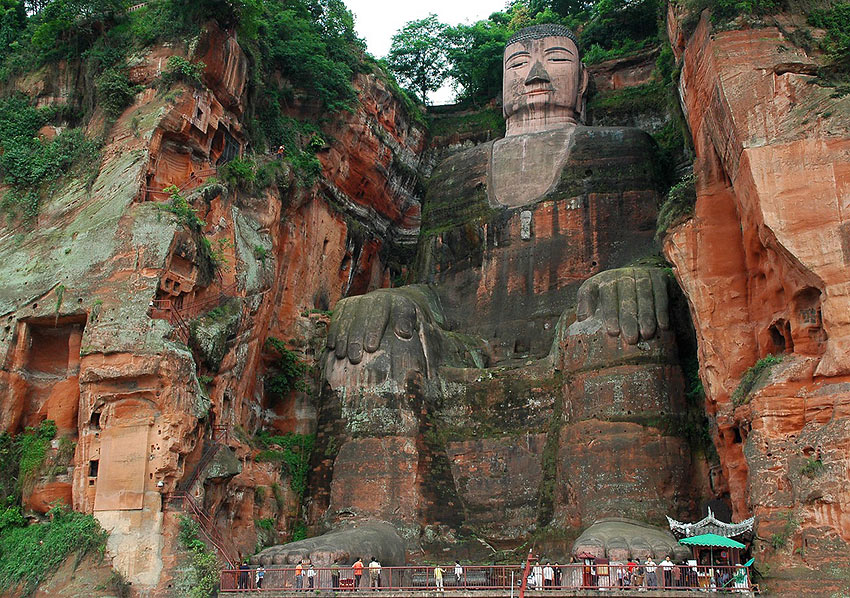 Jim Gordon – Co-host & co-producer Travel Guys TV:
300 ft tall Buddha statue in Leshan, China (filmed there in 2008, just breathtaking)
Glasgow Cathedral in Scotland (filmed there in 2019, walking through a century of history, snuck a camera in, could've stayed for a day)
Sydney Opera House in Australia (filmed there in 2005 & 2011, stood in awe of the design)
Petronas Twin Towers in Kuala Lumpur, Malaysia (filmed there in 2009, I've seen many similar building designs, but this one with the city's park beside it, the lights, stunning)
Old Trafford, Manchester, England (filmed there in 2008, not my team, hate them, but to stand and film in that empty stadium, sporting cathedral really, left me breathless as a British football fan)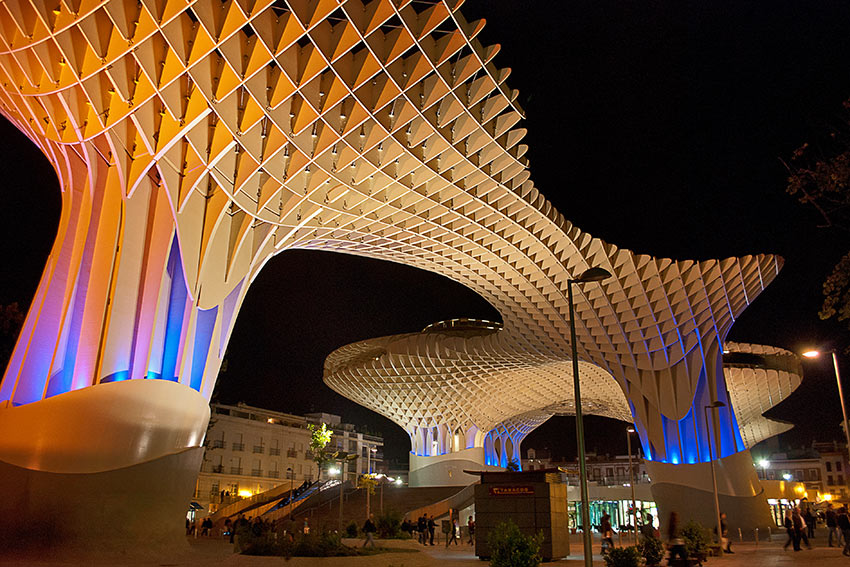 Richard Frisbie – T-Boy writer:
In Sevilla – Parasol Metropol: the world's largest wooden structure, a series of mushroom-shaped, interconnected buildings with undulating walkways over and through them – simply stunning – with the Roman ruins in the basement that prevented it from becoming the transportation hub it was designed for!
In Saugerties – Opus 40: one of the oldest and most magnificent earthworks in the US – a series of stairs, ramps, and pools all made of bluestone, centering around a huge stone obelisk, created and built by one man, Harvey Fite.
In Rio de Janeiro: the black and white tiled walks and walls created by Roberto Burle Marx. Also – any of his gardens, especially the one at his home: Sitio Santo Antonio da Bica.
In Brasil – Oscar Niemeyer's Museum: that looks like the star ship Enterprise, from the Star Trek series.
The Guggenheim Museum in Bilbao, Spain: Frank Gehry's undulating titanium masterpiece.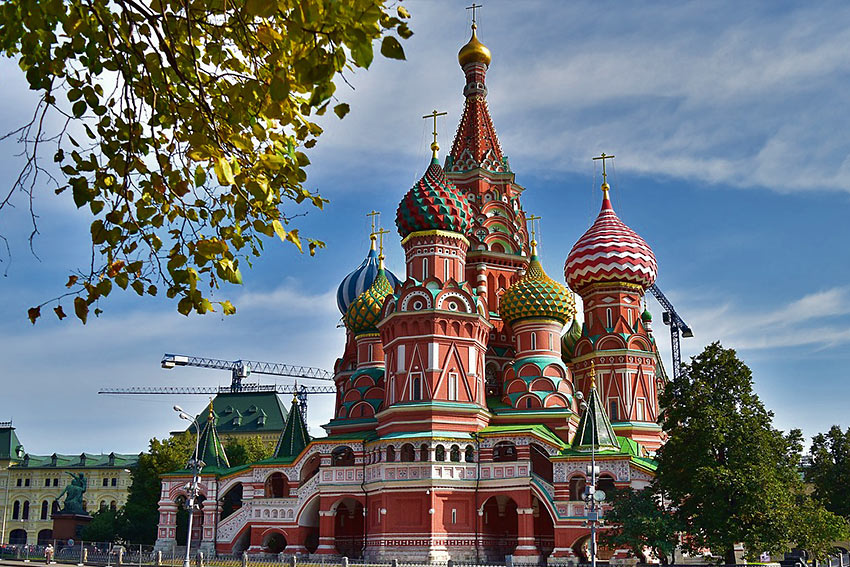 James Boitano – T-Boy writer:
St. Basil's Cathedral in Moscow
Stave Churches of Norway
The 'Three Bridges' of Ljubljana, Slovenia
Aya Sophia Mosque in Istanbul
Grand Coulee Dam, Washington State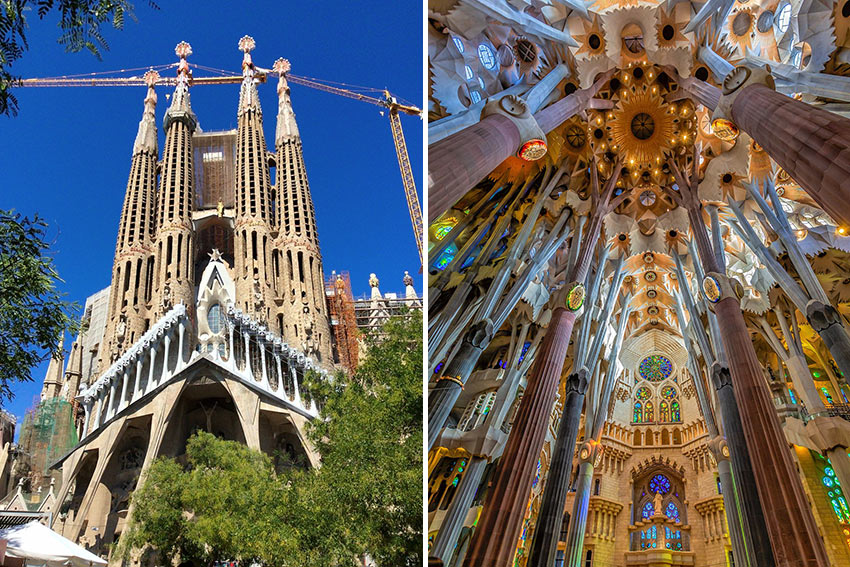 Allan Smith – Artist & T-Boy writer:
Sagrada Família, Barcelona, Spain. Architect: Antonio Gaudi
Chrysler Building, NYC, New York. Architect: William Van Alen
Great Pyramids, Giza, Egypt. Architect: unknown
Bird's Nest Stadium, Beijing, China. Architect: Jacques Herzog and Pierre de Meuron
Reims Cathedral, Reims, France. Architect: Jean d'Orbais
Hagia Sophia, Istanbul, Turkey. Architect: Anthemius of Tralles. Isidore of Miletus
The Space Needle, Seattle, Washington. Architect: John Graham & Company
Neuschwanstein Schlosse, Bavaria, Germany. Architect: Eduard Riedel
Himeji Castle, Hyōgo Prefecture of Japan. Architect: Toyotomi Hideyoshi
Yellow Crane Temple, Wuhan, China. Architect: unknown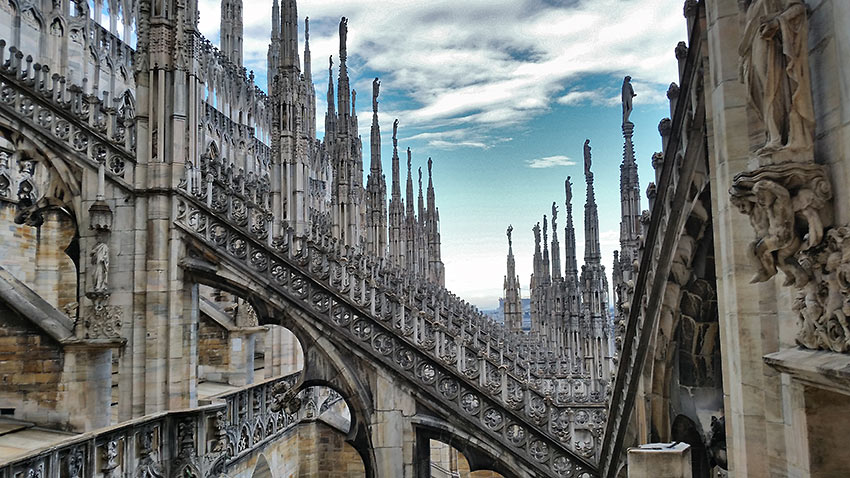 Deb Roskamp – T-Boy writer:
Duomo di Milano – Milan, Italy: The awe-inspiring magnificence of scale… breathtaking!
Statue of Liberty – NYC: Give me your tired, your poor, your huddled masses yearning to breathe free…T E A R S.
Arch de Triomphe – Paris: So much history transcribed in its triumphal sculpting.
Walt Disney Concert Hall – Los Angeles: Makes me happy every time I see it.
The Space Needle – Seattle, Washington: Whimsical memories of the 60s in my home state.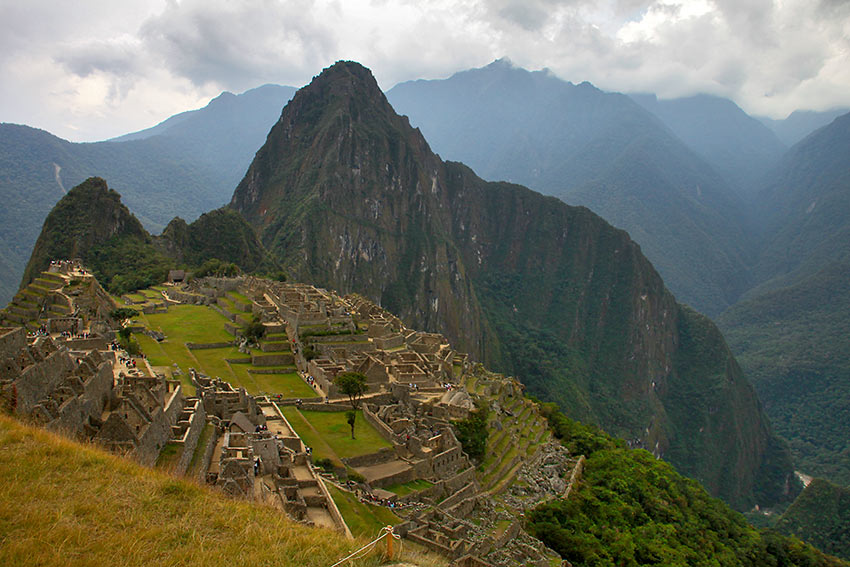 Alex Brouwer – T-Boy writer:
Machu Picchu – Peru
Teotihuacán City/Pyramids – Mexico
Chichen Itza – Mexico
Stonehenge – England
Eiffel Tower – France
Honorable mention: Roman Colosseum and Leaning Tower of Pisa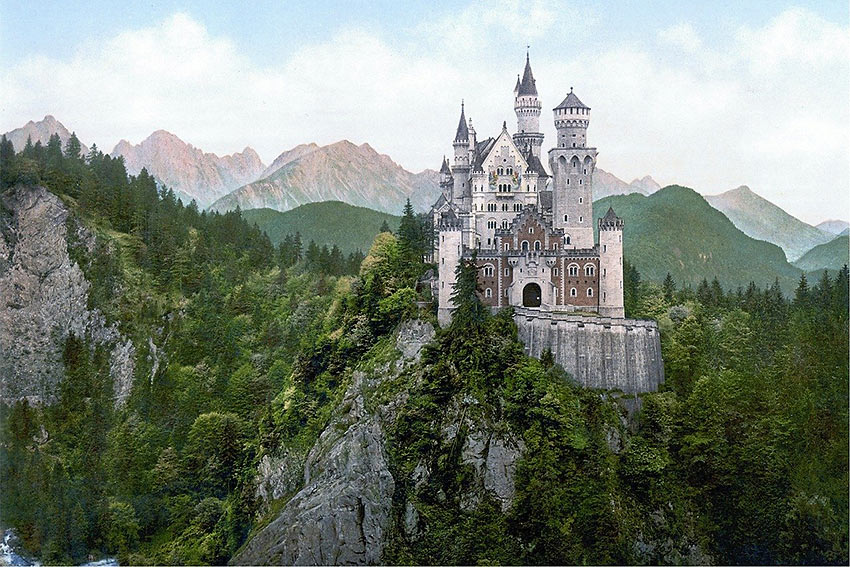 Ringo Boitano – T-Boy Writer:
Neuschwanstein Schlosse – Bavaria, Germany
Taos Pueblo – New Mexico
Christ the Redeemer (Cristo Redentor) – Rio de Janeiro, Brazil
Brooklyn Bridge – NYC
Emperor's Palace – Imperial City of Huế, Vietnam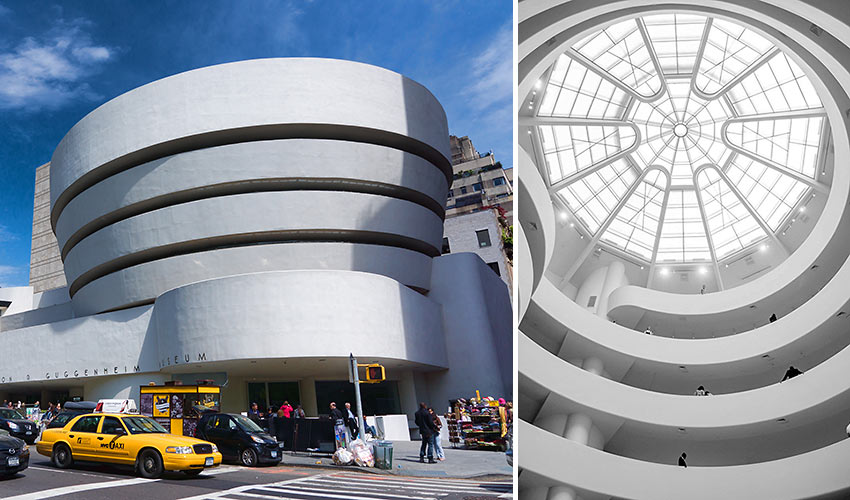 Brent Campbell – Musician & Composer:
St. Basil's Cathedral in Moscow
The Guggenheim Museum in NYC
Chicago Bean (aka Cloud Gate) in Chicago
Bird's Nest Stadium in Beijing 
Seattle Space Needle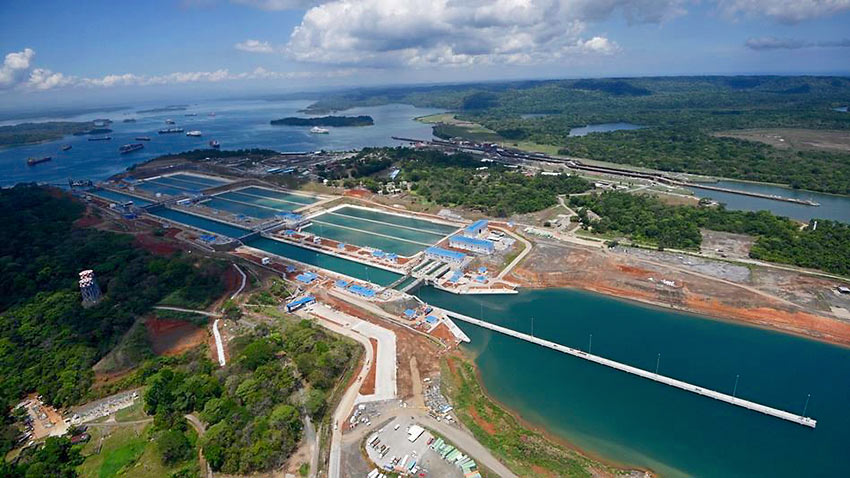 Greg Aragon – T-Boy Writer:
Panama Canal
Hoover Dam, Nevada
California Aqueduct, which transports water 444 miles from Northern California to Southern California
Mike O'Callaghan – Pat Tillman Memorial Bridge (886 ft-high), which spans the Colorado River between Arizona and Nevada
Mount Rushmore, South Dakota

Fyllis Hockman – T-Boy writer:
The Great Pyramids – Giza, Egypt
Empire State Building – NYC  
Chichen Itza – Yucatan, Mexico
Mount Rushmore – South Dakota
The Hermitage – St. Petersburg, Russia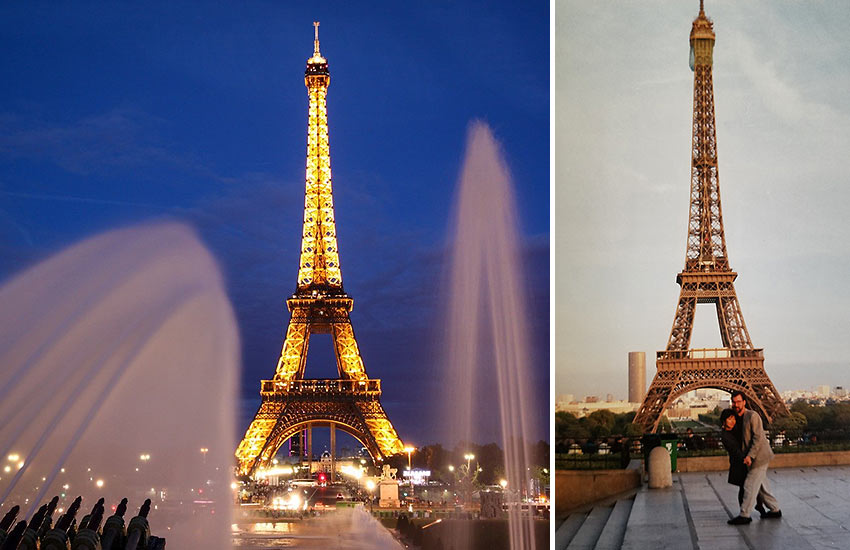 T.E. Mattox – T-Boy music critic:
Eiffel Tower – That guy lived in an apartment up there
Roman Colosseum – Massive
Musee d'Orsay – Paris. Train, train
Toji – Buddhist Temple in Kyoto, Japan 
Duomo di Milano – Milan, Italy.  Majestic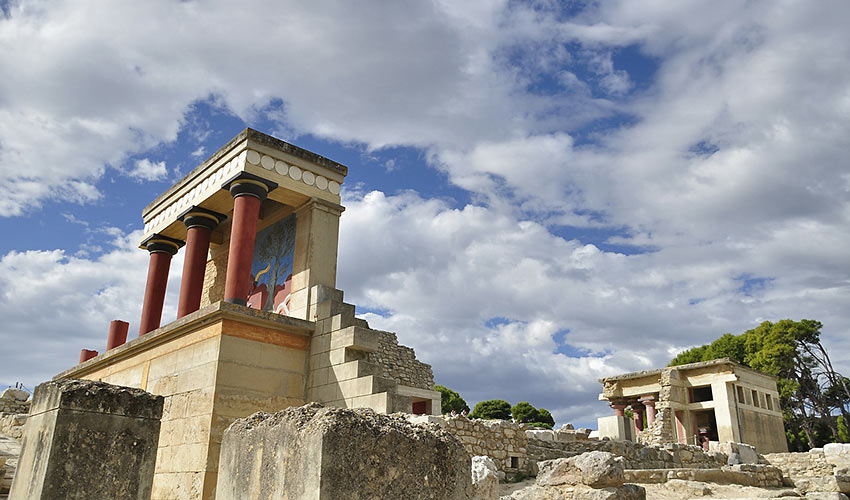 David Erskine – T-Boy VP of advertising:
Knossos on the Isle of Crete – Greece
Taj Mahal – Agra, India
Love Temples – Khajuraho, India
Eiffel Tower – Paris
Wat Pho 'Temple of the Reclining Buddha' – Bangkok, Thailand
Blue Mosque – Istanbul, Turkey
Acropolis – Athens, Greece
Roman Colosseum – Italy
Empire State Building – NYC
Munich Franuenkirche – Germany
Red Fort – Delhi, India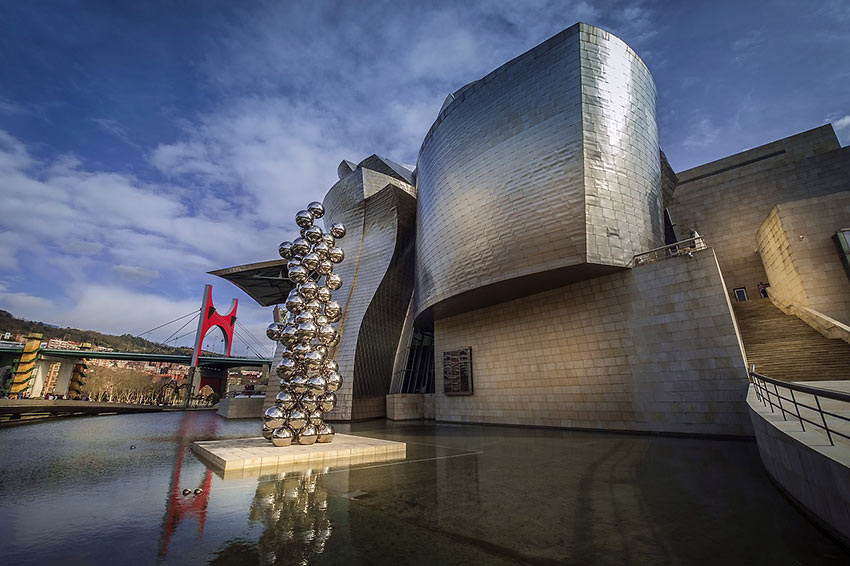 Tom Tapp – Film & music critic:
Guggenheim Museum in Bilbao, Spain
The Ruins at Petra, Jordan
The Anasazi cliff dwellings in Gila, Arizona 
Highway 1 in California 
The Medina of Marrakesh, Morocco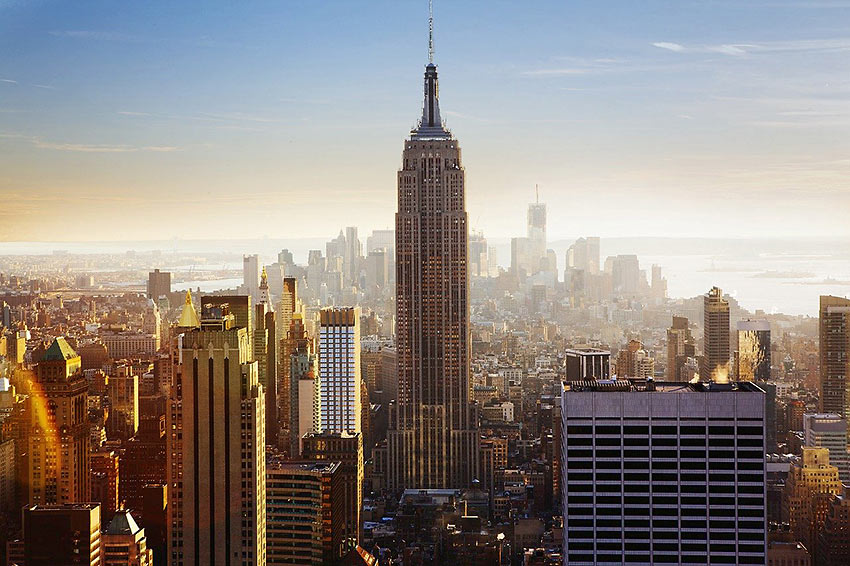 Raoul Pascual – T-Boy co-founder, illustrator and art director:
Empire State Building, NYC
Leaning Tower of Pisa, Italy
Great Pyramids,  Giza, Egypt
Statue of Liberty, Liberty Island in New York Harbor
Singapore Changi Airport, Changi, Singapore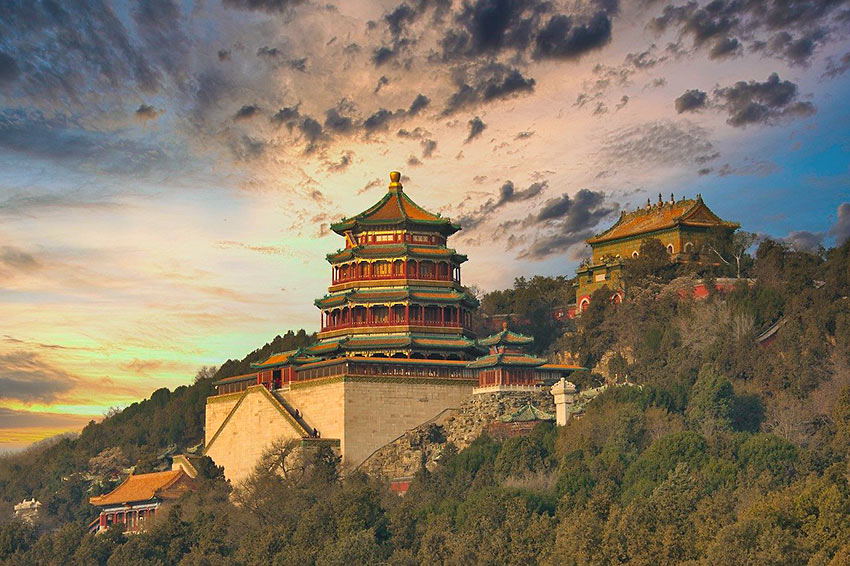 Lee Olson – TV producer & writer
Summer Palace in Bejing – China
Angkor Wat – Cambodia
The Alhambra – Granada, Spain
Versaille Chateau – France
Chichen Itza "El Castillo" Pyramid – Yucatan, Mexico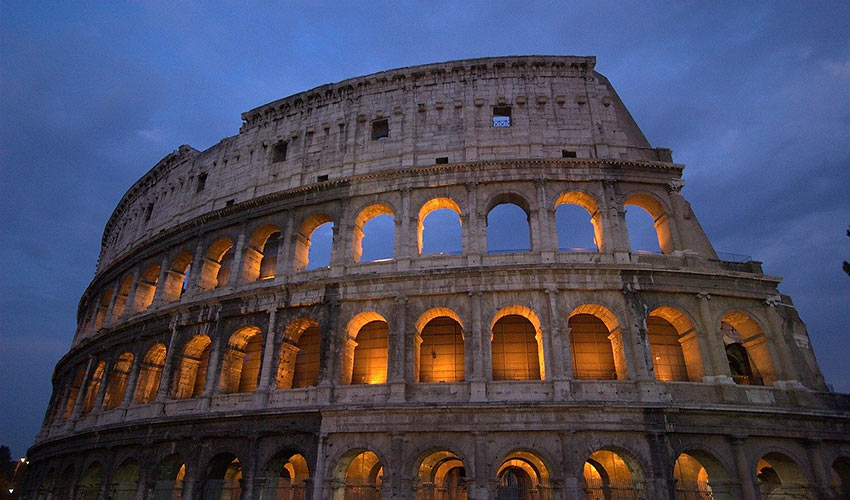 Rourke – Film critic & musician:
Eiffel Tower, Paris
Roman Colosseum, Italy
Brooklyn Bridge, NYC
Saint Peter's Basilica, Vatican City
Bank of China Tower, Hong Kong
Honorable mentions:
Trevi Fountain, Rome
Holocaust Memorial, Boston
Pan Pacific Theater, L.A. (burned years ago)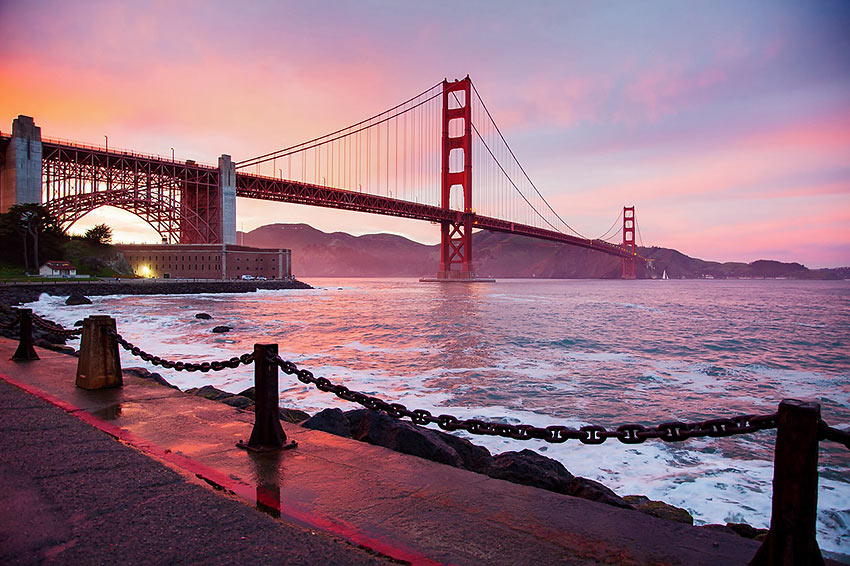 Chloe Erskine – Educator:
The Golden Gate Bridge – San Francisco
The Walls of Benin – Edo, Nigeria