Curated by Ed Boitano
The T-Boy Society of Film & Music's latest poll is dedicated to Sky's the Limit,  where members select trips and destination/s in which money is of no concern. Like last month's World's Friendliest Destinations we've decided to continue with another uplifting theme due to the events of today. You'll find members' selections to be deeply personal and great fun, where we tap into their minds and go on an emotional journey and see what constitutes their wildest dreams.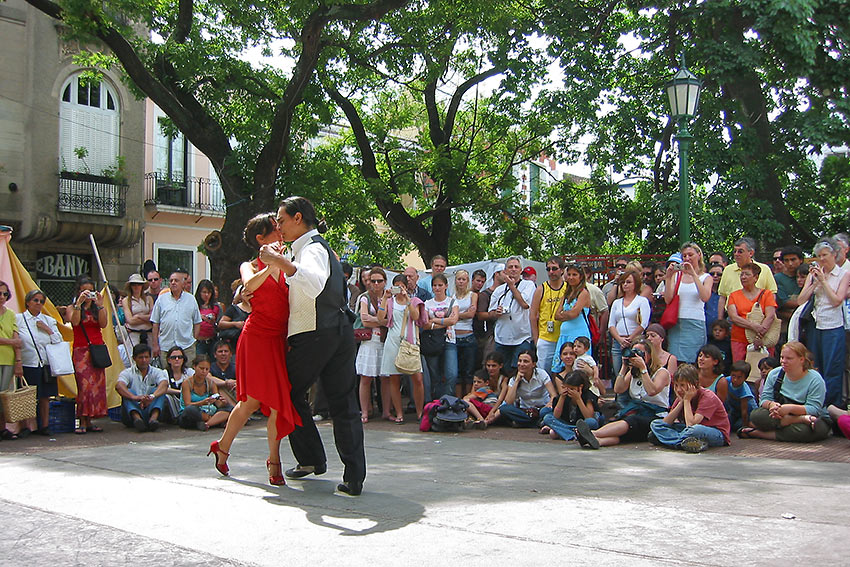 Richard Carroll — T-Boy Writer:
Sky's the Limit; Destinations where money is no object 
If I came upon a satchel of gleaming South Africa diamonds and with deep pockets where the sky's the limit and money is no object, I would quickly book a private jet and invite family and close friends on a 21-day plus world excursion to Buenos Aires and a night of tango at Bar Sur with dinner at the Four Seasons; a few nights at remote Las Alamandas on the West Coast of Mexico; a visit to the Maya site of Tikal in Guatemala led by Maya guide Jose Antonio Gonzalez; dinner and lunch in Mexico City at Pujol, Mercaderes and Les Moustaches, serenaded by guitar and harp; a private Bordeaux winery tasting tour to Yquem, Margaux, Petrus, Lafitte Latour, and Haut Brion; overnights at Turtle Island, Fiji; dinner with Executive Chef Massino Defrancesca, Kimpton's Seafire Resort, Cayman Islands; overnights at the historic 18th century Castadiva, Lake Como; three nights at The Ritz London,  and along the travel trail sharing with anyone in need.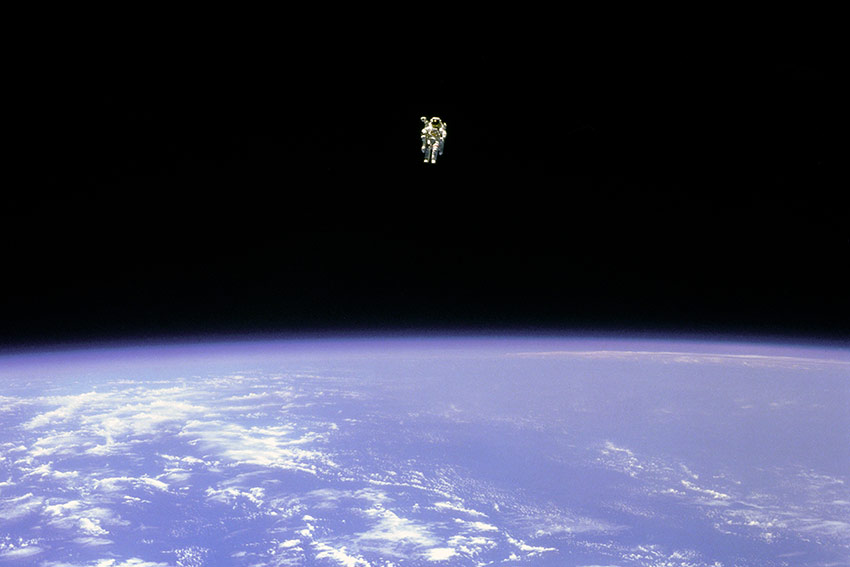 Chloe Erskine — Educator:
Outer Space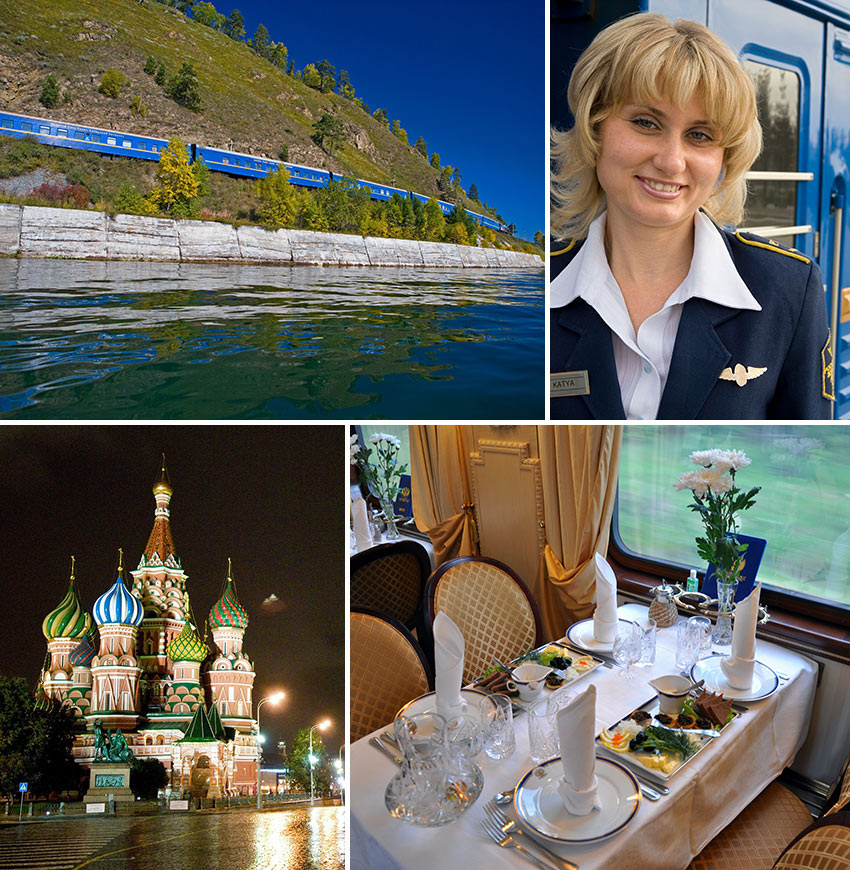 Ed Boitano — T-Boy editor:
Golden Eagle Trans-Siberian Railway – Russia
Much of my youth was colored by images of the Trans-Siberian Railway. All I really had was a little note card in a pack of other cards which illustrated the world's most monumental engineering feats. At the length of 5,772 miles, traversing though eight times zones, my Sky's the Limit  selection would be to experience Siberia via the Trans-Siberian Railway. Siberia constitutes 77% of Russia's total land mass with the nation itself blanketing 11 percent of the world's landscape. Reading about taiga forests; rugged mountains ranges; untamed rivers; ancient log infested  lakes; and little villages, first settled by Old Believers, preservationists of "pre-Nikonian" practices of the Russian Church, would no doubt be a stunning foray into a new world of images and history. After careful research, I discovered Golden Eagle, a luxury private train, considered the top of the line in deluxe first-class railway travel. My journey would commence in Moscow (or St. Petersburg) to the Pacific in Vladivostok. Perhaps  I'd bring half a-dozen friends who have a keen appreciation of caviar and vodka.  After all, isn't this the Sky's the Limit: Where Money Is No Object? Golden Eagle's luxury service is provided by a provodnitsa, a female attendant in a military-style uniform, who keeps things running smoothly in a unique Russian way. Za Zdarovje!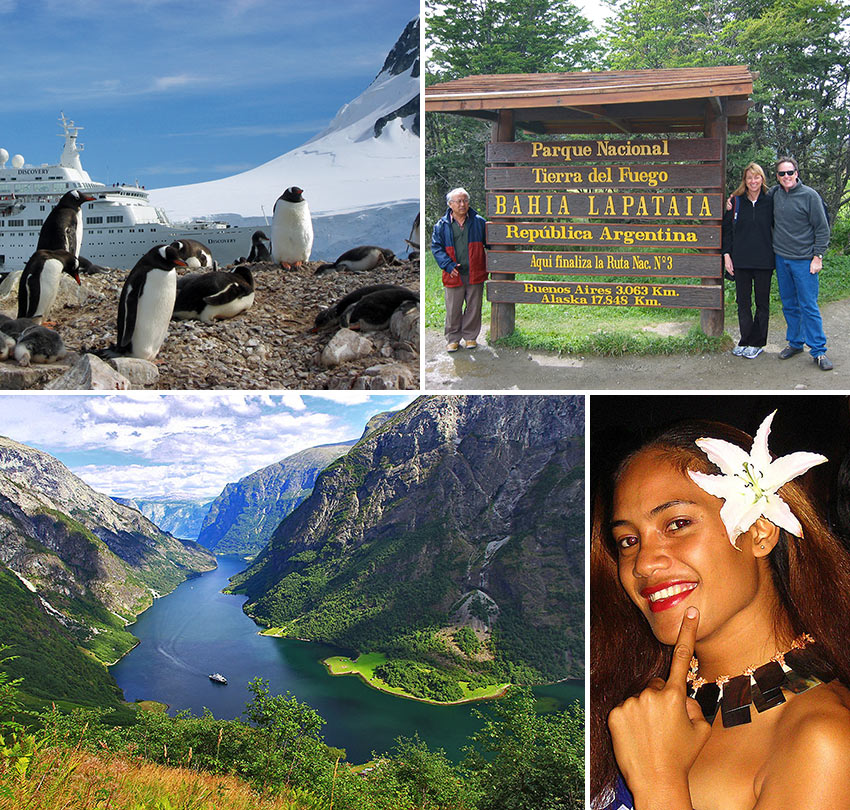 Deb Roskamp — T-Boy photographer & writer:
Cruising.  Seeing the world. Two pleasures that bring me some of my greatest delights
Combine. Include a generous helping of the some of the most remote locales that I have fantasized visiting, but because of their location, make it highly improbable that I will. Sprinkle into the itinerary a few places that I've already been to, loved, but most likely will not return to.  Subtract COVID-19 and any pandemic to follow.  Find a pot of gold (4 kg worth).
My "Sky's the Limit:" around the World in 167 days aboard Silversea's Silver Cloud, departing January 25th, 2022 from Ushuaia, Argentina.  Includes Antarctica, Shetland Islands, multiple stops along Chile, Robinson Crusoe Island, Easter Island, Pitcairn Island, multiple stops in the Marquesas, Tahiti, Cook, Samoa, Fiji, Vanuatu, Solomon, and Papua New Guinea islands.  On to Australia, Indonesia, Singapore, Sri Lanka, India, Oman, Egypt, Greece, Albania, Tunisia, Sicily, Algeria, Spain, Portugal, France, England, Ireland, Scotland, Iceland, ending in Norway.  Aaah… bliss!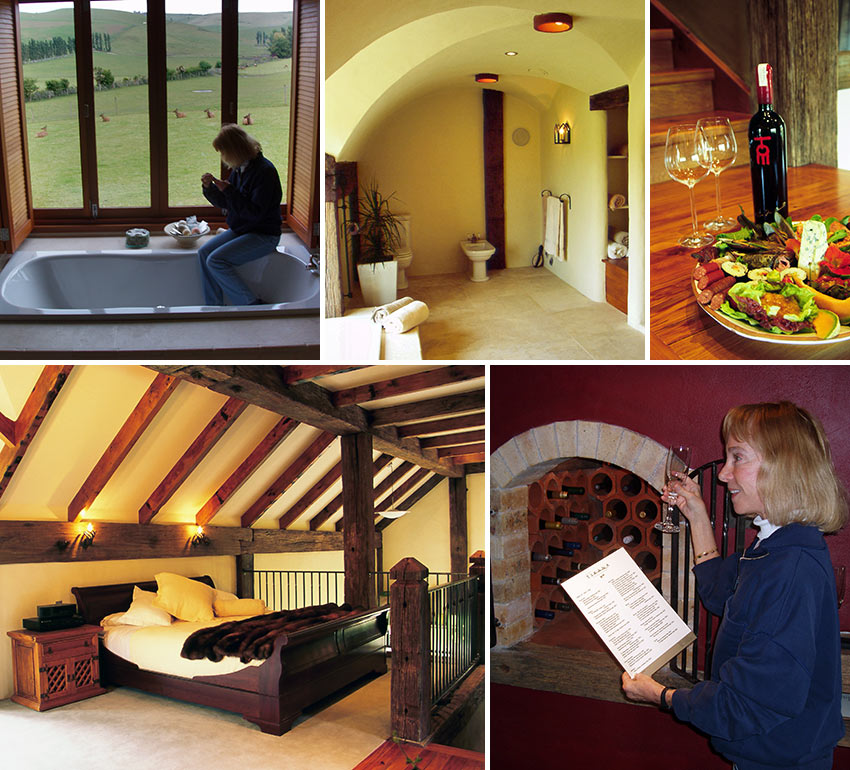 Fyllis Hockman — T-Boy writer:
Lodge at Tikana — Southland, New Zealand
So there I was lying in this massive tub overflowing with all kinds of goodies 'cause I couldn't decide between the rosewater bubble bath, the ginseng and orange blossom aromatic bath soak, the green tea and lime leaf water infusion disc or the green tomato and seaweed body scrub. I was so stressed out by the decision, it was a good thing there was the lemon-scented calming oil to finish off with. Not your usual hotel amenities! Which is an apt introduction to the Lodge at Tikana in Southland, New Zealand. Tikana, by the way, means style in the Maori language.
Did I mention that while I was soaking, I was also making eye contact with a family of deer peering in the wide bath-tub-level window next to me? This luxurious two-story retreat, the only guest accommodations on the property, is part of a working farm which breeds the afore-mentioned deer as well as thoroughbred horses. But let's get back to the important things. How many lodgings have YOU stayed in that came with its own wine cellar???
Okay, you had a wine cellar, you say. Well, what about your own latte-making machine in the kitchen? Imagine curling up on the couch in your living room with freshly made cappuccino? We're not talking International Coffees here. Of course, you probably wouldn't also have a little fawn outside your window.
The décor is combination art house and rustic elegance — steel and stone flow together between raw timber-framed floor-to-ceiling windows to create an environment that entices the eye and embraces the soul. A heady escape from civilization but with surround-sound entertainment and internet hook-up.
Picture this. While sipping cappuccino mid-day, I nibbled on cheese and crackers from the fridge; with the Chardonnay, I opted for olives and deli. Keep in mind, this is no hotel mini-bar where you're charged extra for every indulgence. And indulgences abound.
Owners Dave and Donna — he, a vet; she, a horse trainer — who also know a thing or two about treating humans, take pampering to a whole new level. Their gourmet meals are 4-star Michelin for both food and presentation.
I was so relaxed after my bath I dined in the fluffy, multi-colored robe they provided — though my evening wear didn't do justice to the beautifully attired table. A candelabra of multi-layered candles oozed ambience, and the silver meal-covers warmed our hearts as well as our food.
Chef Donna discussed our preferences for every course ahead of time — did we want the lamb or the venison tonight? Basted in garlic or encrusted in dukah? I have no clue what that is but it tasted yummy. And would you believe sticky date pudding with toffee sauce?
I inadvertently picked an award-winning wine from the extensive collection to accompany the meal. It was beginner's luck but I didn't feel the need to disavow the hosts of my sophisticated taste.
Such all-inclusive sumptuousness comes at a price, of course — a hefty one — but this is Sky's the Limit: were money is of no concern— and I'll be ready for my return to Southland, New Zealand.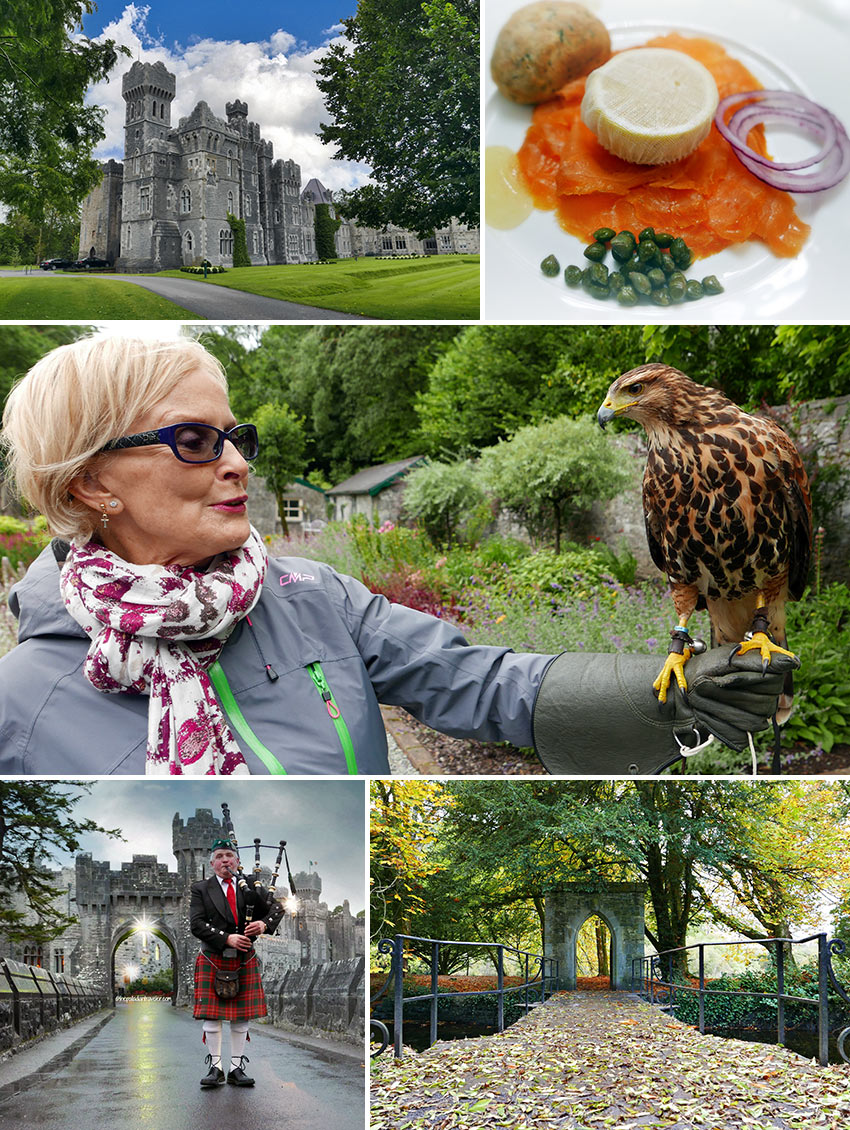 Tom Weber — T-Boy writer:
Ashford Castle: Elegantly Wrapped in Irish Charm
Of the 522 medieval castles that dot the Republic of Ireland's landscape, one stands "keep and ramparts" above all others: Ashford Castle, the oldest fortress in the country, a true treasure of the Emerald Isle and a real "sky's the limit" destination.
Several years ago, I arrived at this iconic landmark under a fine mist and was led across a stone bridge straddling the River Cong in Co. Mayo by a piper in full regalia. "Céad míle fáilte! (One-hundred-thousand welcomes)," announced the general manager as I walked up the entry stairs, flanked by a pair of Irish Wolfhound statues — four-legged guests are always welcome — and stepped onto the bespoke carpeting and entered into a world of regal elegance.
Winner of the 2020 World SPA Award as Ireland's best hotel spa, Ashford Castle, a five-star country estate, is set amid 350 acres of well-manicured greenery, gardens and rustic paths and trails that overlook the Lough Corrib, the country's second largest lake. With a heritage dating all the way back to 1228, the castle turned the page on its history in 2013 when it was purchased by Red Carnation Hotels and immediately underwent a top-to-bottom, multi-million dollar renovation and refurbishment that was unveiled to much fanfare in 2015.
I'm handed a green leather key card to a lovely, renovated deluxe view room on the top floor of the castle. As I swiped the card over the security pad and pushed back the door, my jaw dropped in OMG fashion. My suite, like the other 82 guest rooms, is richly appointed as the meticulous attention to detail is found in the unique works of art, carefully sourced antique furniture with sumptuous fabrics and custom-designed carpet, king-sized bed, feature lighting, exquisite toweling and VOYA seaweed-based organic bath and beauty products.
Cullen's at the Cottage, a summer-only bistro restaurant occupying a traditional thatched-roof cottage, serves up international and local dishes inspired by Beatrice Tollman, owner of Ashford Castle, in a casual atmosphere accented by friendly Irish hospitality. Greeted warmly by the manager, she and her young and eager wait staff went above and beyond the call of duty to ensure my dining experience at the Cottage was memorable. And, it was.
A nightcap was in order, so I retired to The Prince of Wales Cocktail Bar where the on-duty mixologist prepped a Jameson, neat. Seated at a glass-covered table showcasing a few antique flintlock pistols, I sipped slowly wondering all the while if these weapons were ever used in a duel at 15 paces.
Sleep arrives quickly as I tuck myself into the inviting bed — turned down by evening maid service — with luxurious 400-thread-count Egyptian cotton monogrammed bed linen, and highlighted by a complimentary box of Lily O'Brien's chocolates resting atop one of the pillows. Night night!
When it's not raining on your parade, and that's a real possibility when visiting the Emerald Isle, there are plenty of outdoor activities to keep you busy around the castle in between breakfast, lunch and dinner. Tee it up at the parkland golf course; play singles or doubles on two all-weather tennis courts; go fishing; grab a kayak and paddle around the lake; mount a horse and hit the woodland trails, or take a carriage ride with the entire family; hire a bike and cycle the castle's vast estate; take aim at clay pigeons and bullseyes with skeet and archery; play billiards; screen The Quiet Man and other box-office hits in the velvet-seated cinema; relax in the spa; or, do what I did: experience the ancient sport of falconry.
Ireland's School of Falconry is the oldest established falconry school in the country. Here, castle guests can book a once-in-a-lifetime "hawk walk" and fly their very own Harris's hawk in the nearby woodlands. Following its "handler" from tree to tree, your hawk periodically swoops down into your gloved fist, grabs a "snack," then flies off again. You know it's somewhere nearby from the sound of the tiny bells attached to its talons.
I was told that a "history" cruise around Lough Corrib, sailing daily, weather permitting, from Ashford Castle's private pier, is a terrific way to explore the camera-ready surroundings of some of the lake's 365 isles, one for each day of the year, and take in the panoramic views of the Connemara Mountains in the distance. I board the M.V. Isle of Innisfree, an original tender (lifeboat) from the Cunard Line, and we shove off. The knowledgeable captain/historian steers the boat and narrates the scene at the same time as we cruise across the lake. Meanwhile, an 80-year-old musician entertains guests topside on the "squeezebox" with a selection of Irish tunes, like Danny Boy and Rakes of Mallow. In between the history lesson and the ditties, a member of the crew ensures that glasses are kept full with wine or Jameson, or both, to ward off the cold wind hitting us straight on. Brrrr.
In 1906, the Prince of Wales was a guest of the Guinness family, owners of Ashford Castle at the time. The prince went on to become England's King George V. In honor of his visit, the Guinness family built a special dining room which still bears his name. Dressed in coat and tie, I'm ushered into the graceful setting that is the George V Dining Room and prepare to dine like royalty. From acclaimed Chef Philippe Farineau's kitchen, a bounty of food magazine-worthy dishes are plated before me from Ireland's lands, seas and farms, all paired with stellar wines from Bouchard Finlayson Winery of South Africa.
With my 48-hour, fairy tale-like stay coming to an end, I add my name to the guest book to ensure that I'm part of the Ashford lore. I thoroughly enjoyed the elegance of Ashford Castle, but found its Irish charm simply irresistible.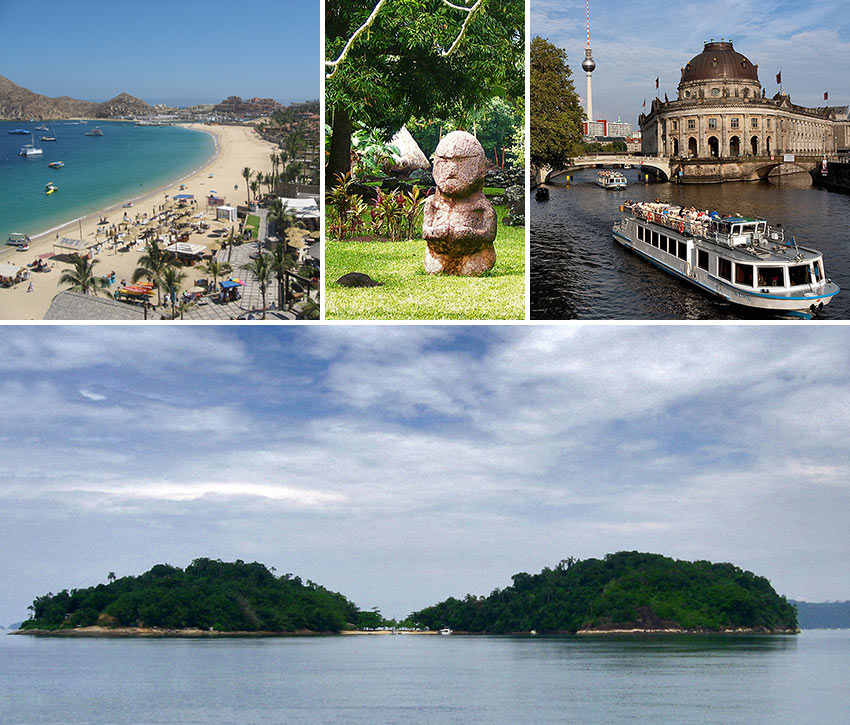 Richard Frisbie — T-Boy writer:
A cruise around the globe
I don't have that lifestyle, or even that imagination. My last vacation was in the 1980s — a week in southern California followed by a weekend at Amelia Island resort. Since then it's just been an overnight to Maine to visit family once or twice a year, or my press trips which are certainly no vacation. "Sky's the limit" travel is beyond my ken, not to mention my wallet.
That being said, after years of writing hundreds of cruise port excursions annually for the largest reseller of same, I would love to do a world cruise in the best stateroom/suite/penthouse on board, with a butler and an unlimited budget. That way I could socially distance, (which is more my nature than it is pandemic-related) and see the best of the best everywhere in the world using top guides in all ports, with enough time to eat local specialties, drink local wines, while touring museums, historic city centers, and beautiful countrysides.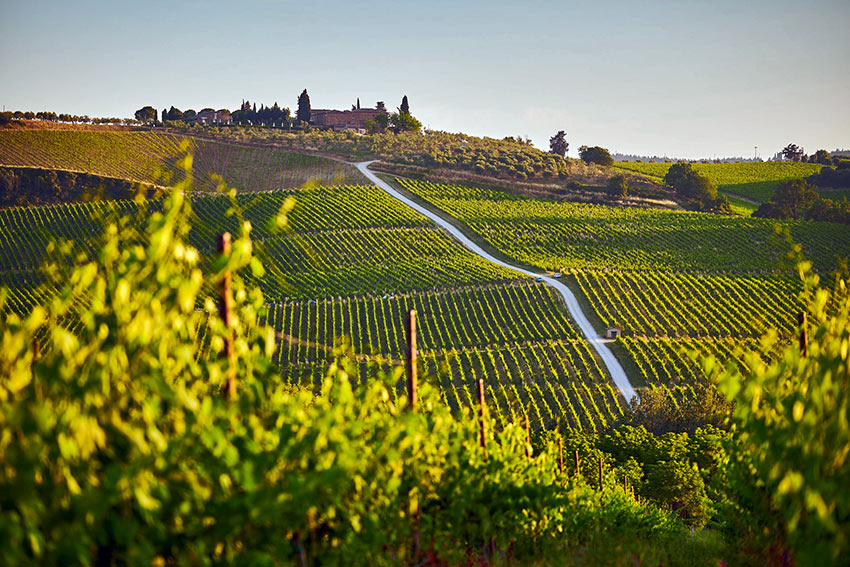 Ringo Boitano — T-Boy writer:
Tuscany Calling – Italy
A private villa with a swimming pool, surrounded by vineyards in Tuscany. Included in the package would be a SUV rental car and a chef, who specializes in Cucina Toscana as well as Italy's other 19 regions. Cooking lessons by request. The theme would be to relax, take day trips or longer, and host friends from around the globe.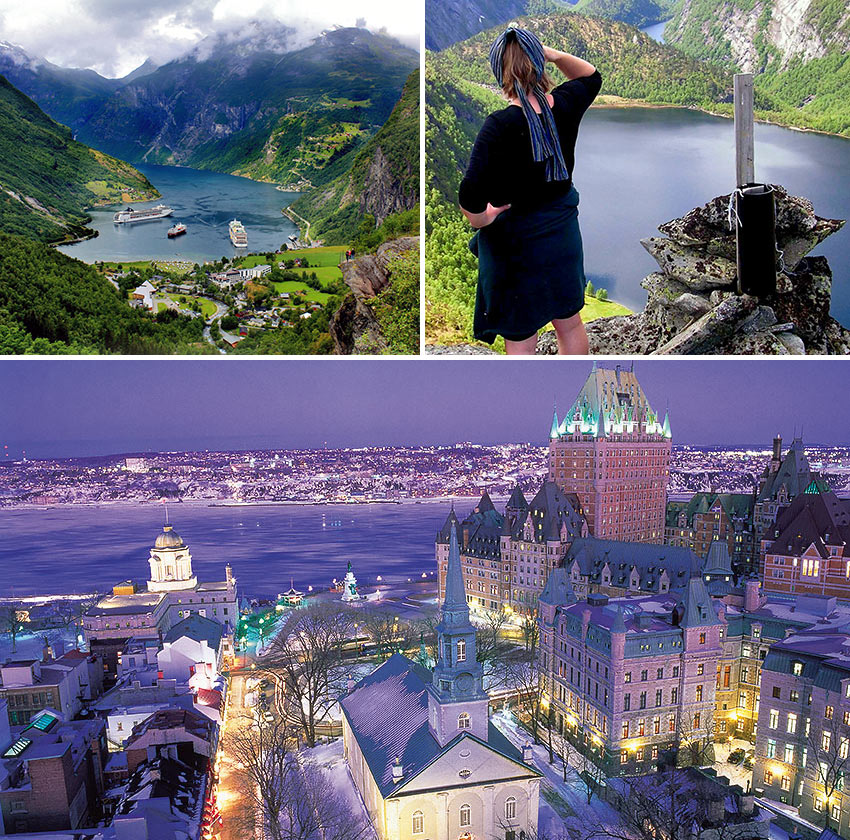 Phil Marley — Poet:
Summer: Norway's Fjords
To spend six summer months in a large remote, vacation cabin, with electricity or not. Hiking, fishing, boating, touring nearby waterside villages. Evenings spent around a grand table with family and friends, dining on mammoth communal meals. And the laughing and joking in eternal peace.
Winter: Québec City
Yes, it's cold, but with a warm jacket, gloves and a pair of solid boots, you don't even notice. The season is filled with the spirit of hygge, the Danish expression of coziness, evoking  a warm feeling inside. Reflections of lights and historic buildings bounce off the snow. Restaurants welcome you with blazing fires. And, if the chance you become bored, there is Québec winter festival,  Carnaval de Québec.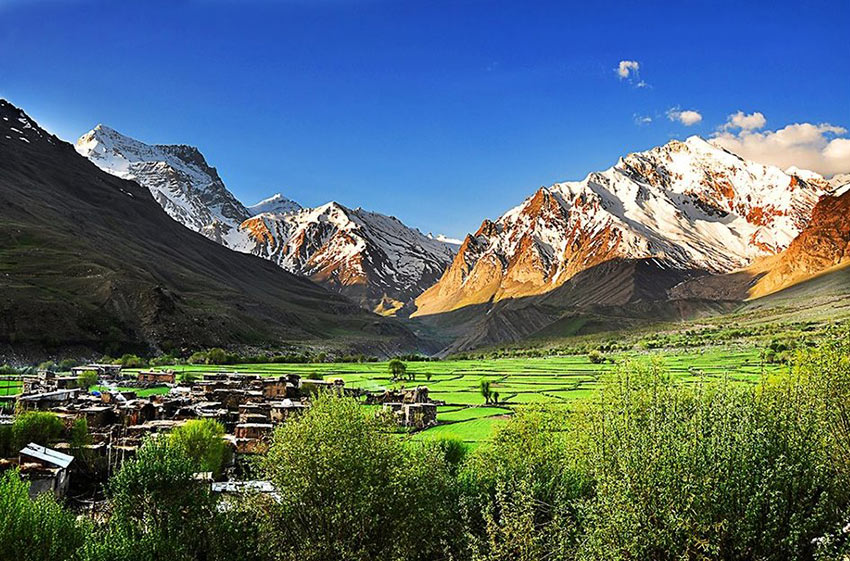 Skip Kaltenheuser — T-Boy writer:
Kashmir – Pakistan & India
Some places I'd like to go to are off-limits, at least to my sensibility, because of internal political strife or potential international conflict. And in this case, the tensions are between nuclear powers, Pakistan, India and China. I hope they find a way to work it out and the whole region becomes travel friendly, I've heard its beauty is awesome. When it opens, no doubt someone will put together some over-the-top digs and pleasures, in the style to which I'd like to become accustomed but probably won't. But if it does open, I hope it's also backpacker/hiker friendly, sans landmine anxieties.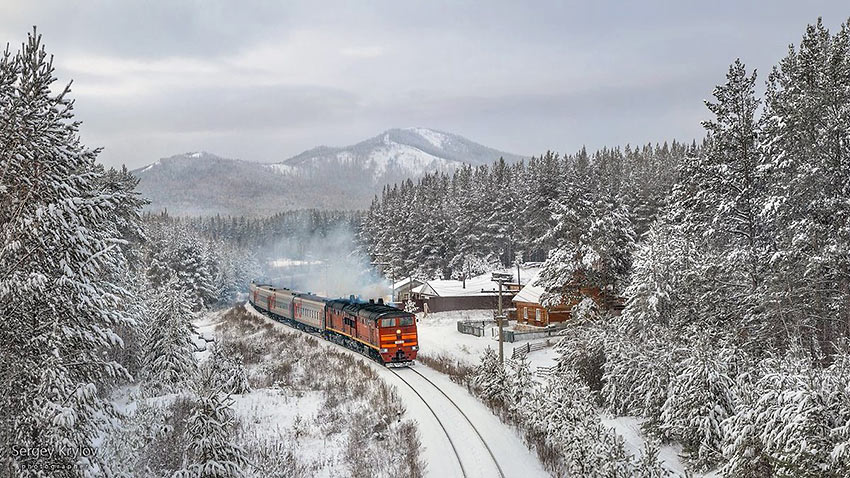 Brent Campbell — Musician and composer:
Trans-Siberian Railway, Russia — Moscow to Vladivostok.
Former Soviet Republics — A driving trip through Eastern Europe, maybe start by taking overseas delivery of a new Audi in Germany.
Remote South Pacific Islands — Samoa, Fiji, Tonga, Cook Islands.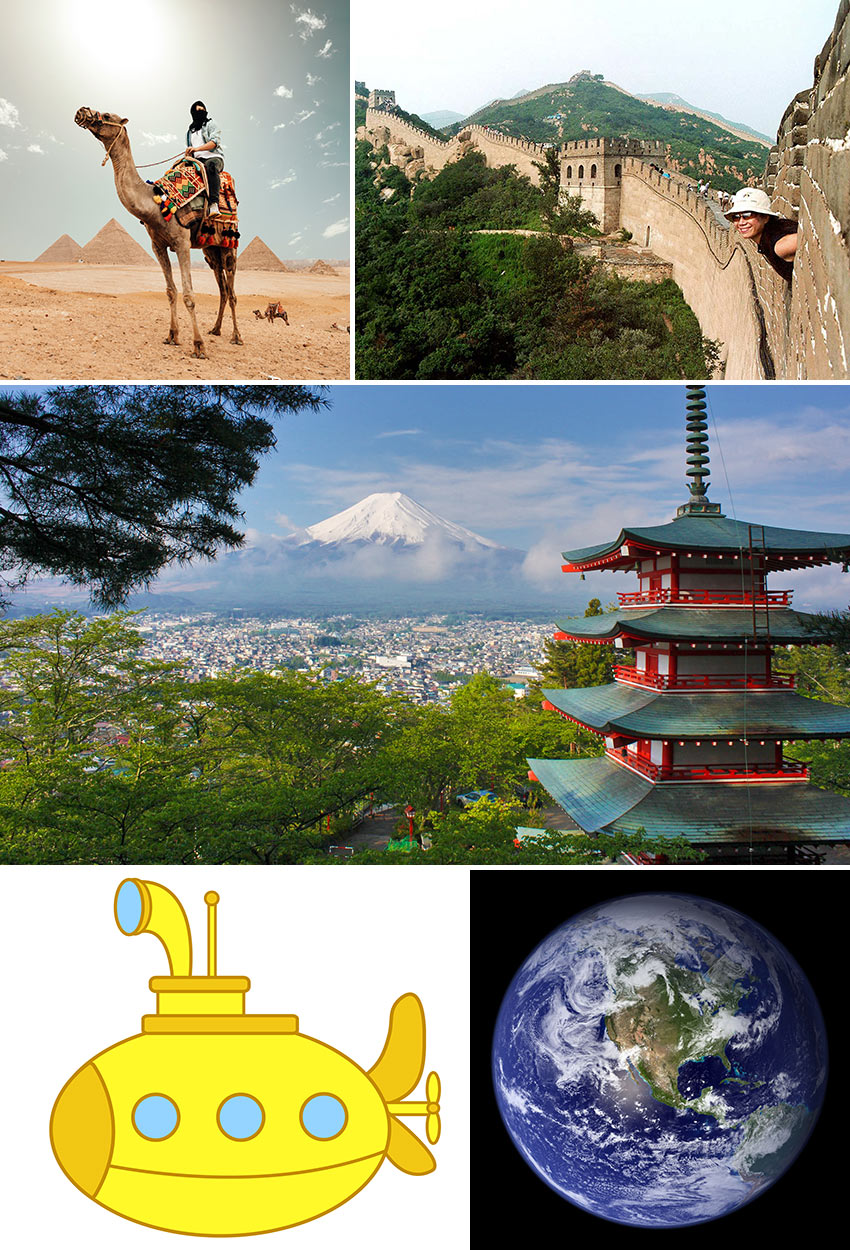 Raoul Pascual — T-Boy webmaster:
With Sky's the Limit, I wouldn't necessarily go where it is expensive, but to where I probably could not ever imagine I could go.
Go underwater in a yellow submarine tour.
Go to the moon and see the earth.
Go to the Brazilian rain forest and swing on ropes like Tarzan.
Go to the most expensive cruise just to see what makes it so expensive.
Go to Japan and soak up the culture of the big city and the tiny villages.
Go to Singapore and Dubai to see how the filthy rich waste their money.
Go to the Great Wall of China and enjoy the 360 degree view. I don't think pictures can really capture this.
Same goes with the Pyramids.
Go to Alaska and marvel at the expanse of the icebergs. Eat fresh fish and crab.
Go to Iceland and have a sauna massage.
But in all this, I would want my wife and my kids to be with me because I've traveled alone before and it wasn't fun without anyone beside me. I want to be in wonder with them.