Happy March from the Staff at Traveling Boy
We have designated 2018 to think of those who suffer from great sorry and misfortune. Here are some of our favorite charities.
MORE
Greece Cuisine, Culture & Wellness Tour
Featuring Celebrity Chef & Mediterranean Diet Advocate, Amy Riolo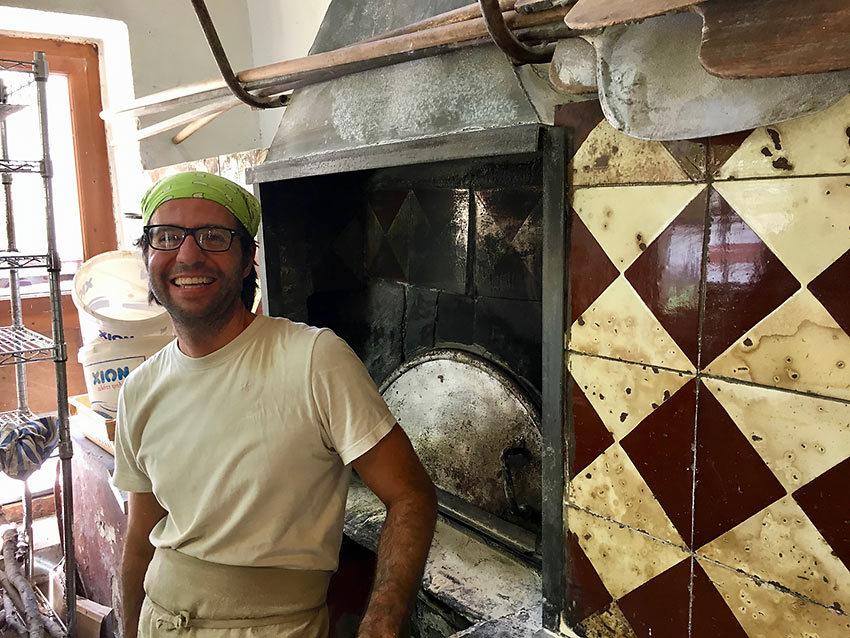 Get Global Expeditions (GGEx) is excited to offer a late spring 2018 journey to Greece that will showcase its effusive hospitality, Zorba-like zest for living, staggering beauty, incredible history, contemporary challenges – and its trademark simple, delicious, and healthy cuisine – for which this country is renowned. GGEx's Greece expert, Alex Safos, and celebrity chef, author, and Mediterranean Diet advocate, Amy Riolo, will lead this delectable, intimate, enlightening, and picturesque tour.
MORE
10 Countries Where the Dollar Goes Furthest in 2018
Courtesy Jamie Moore, SmarterTravel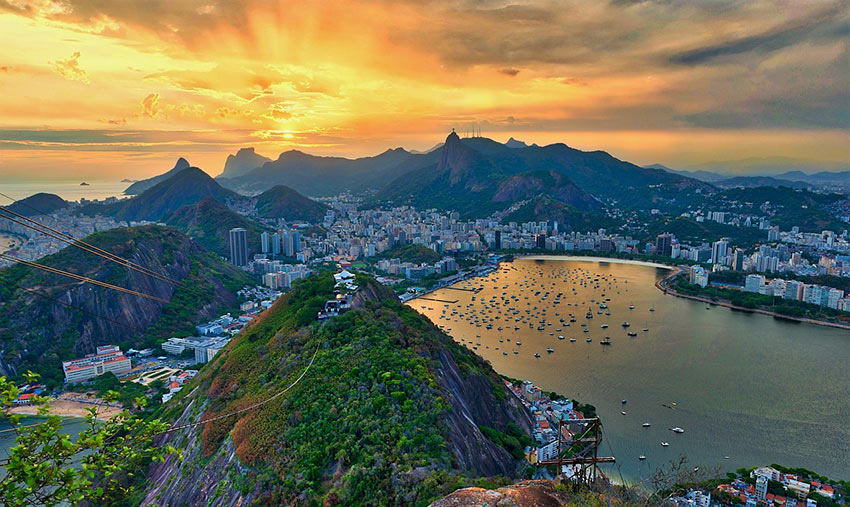 Here are insider tips on the travel destinations where your dollar goes furthest in 2018.
MORE
Can't Be Topped: Neapolitan-Style Pizza Making Wins UNESCO Heritage Status
Courtesy Amy Held, NPR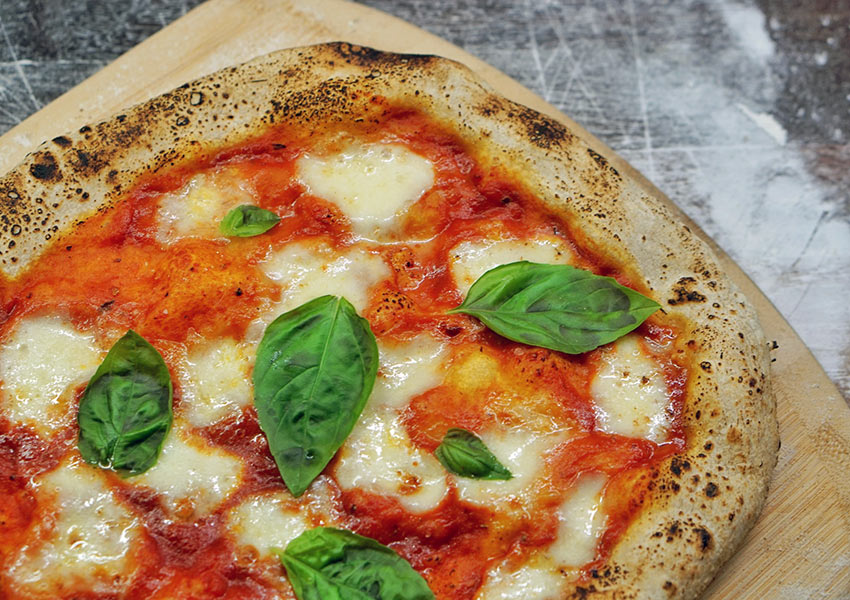 When a UNESCO World Heritage Site comes to mind, perhaps it has the natural splendor of the Great Barrier Reef or the imposing mastery of the Pyramids of Giza. Now one may look no further than the humble pizza for world heritage status. No, not the frozen kind, the old-school kind baked in a wood-fired oven. Recently, Pizzaiuolo, the art of Neopolitan pizza-making, was added to UNESCO's Representative List of the Intangible Cultural Heritage of Humanity. UNESCO says the designation is meant to safeguard and raise awareness about forms of cultural heritage — often passed down from generation to generation — before they die out.
MORE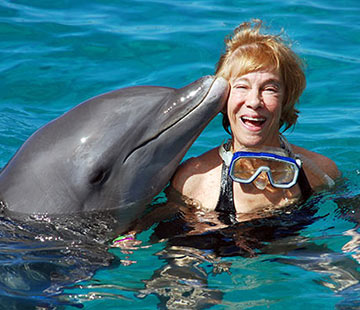 Traveling Boy's Fyllis Hockman Wins Silver Excellence in Travel Journalism
The North American Travel Journalists Association's (NATJA) Travel Media Awards Competition winners were announced February 5, 2018. The Media Awards are given to publications, travel journalists, and photographers whose work was published in print and online media.
Ms. Hockman took the highly-coveted silver for her stunning blog in Traveling Boy, "Exploring Venice: Lost and Found. And Special Finds. Repeat." in the Byline Travel Column category, where there were over a 1000 entries in the contest.
MORE
Seven Seas Mariner Drydock to Complete Regent Seven Seas Cruises' $125 Million Fleetwide Refurbishment Program
First all-suite, all-balcony ship to return to Alaskan waters more resplendent than ever and offers three-category upgrade for travelers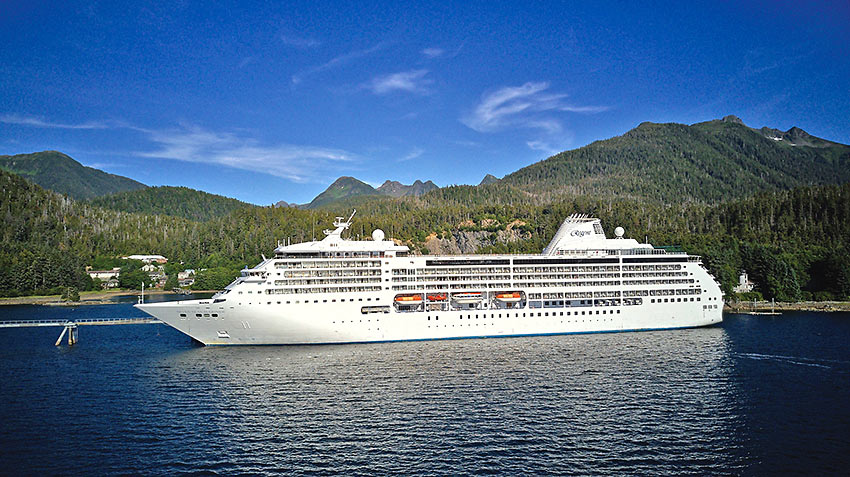 Regent Seven Seas Cruises, the most inclusive luxury experience, confirmed details for the upcoming bow-to-stern refurbishment of Seven Seas Mariner, the world's first all-suite, all-balcony cruise ship. After a 20-day drydock in April 2018 at Chantier Naval de Marseille, Seven Seas Mariner will re-emerge with dramatic new culinary experiences, elegant new suite designs, and completely renewed modern guest spaces. After her drydock refurbishment, Seven Seas Mariner will immediately reposition to the Pacific Northwest to take travelers on a fully immersive, luxury Alaska experience.
MORE
2018's Best Frequent Flyer Programs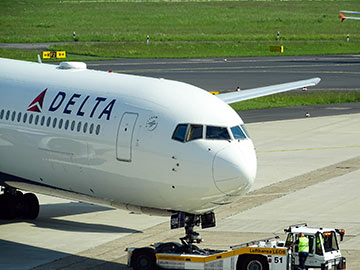 With U.S. airlines expected to carry more than 600 million passengers on domestic flights this year and credit card debt levels exploding, we can expect airfare savings to be increasingly important in the months ahead.
MORE
France and Germany Top New Sustainable Tourism Index by The Economist Intelligence Unit

MORE
TSA says old driver's licenses OK for air travel until 2020
Transportation Security Administration spokesman Mike England announced that driver's licenses from all states will be acceptable identification for domestic US air travel until Oct. 1, 2020. Airport signs had previously warned that licenses from some states would no longer be acceptable as of Jan. 22, 2018.
MORE
JetBlue's 'All You Can Jet' Pass Is Back
Courtesy Cynthia Drescher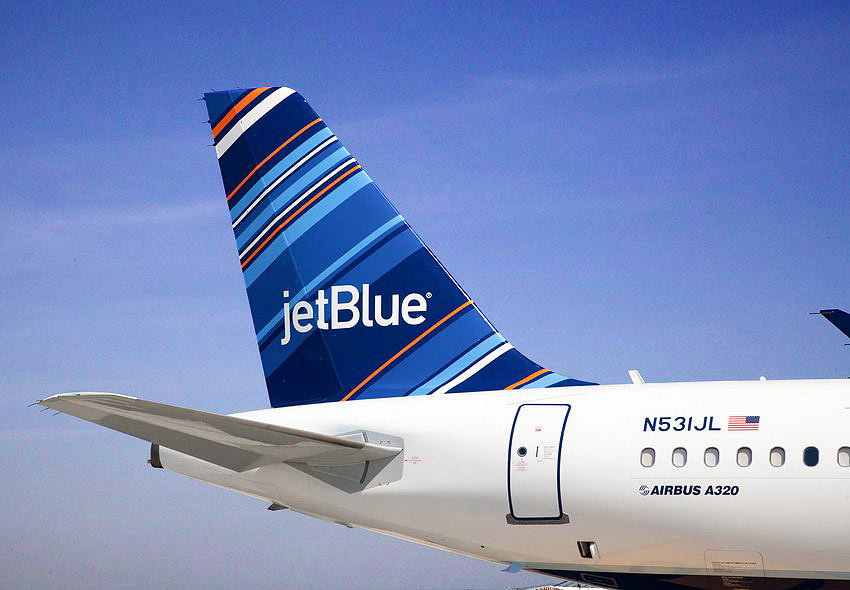 How many free flights can you fit into one year?
Buy one flight, get a full year of flights for free. It sounds crazy, but it's true for the next two weeks, as JetBlue awards travelers who book even one ticket on their website with a chance to win one of three 'All You Can Jet' passes for 2018. Dubbed "AYCJ" for short, the pass allows for unlimited travel from February 1, 2018 through January 31, 2019. Hopefully winners are bursting with wanderlust, as these AYCJ passes will be valid for flights to the more than 100 cities on JetBlue's route map, including international destinations like Mexico City, Grand Cayman, Bermuda, St. Lucia, and Cartagena, Colombia.
MORE
10 of the World's Craziest Landings
Courtesy Ashley Rossi
These 10 airports have some of the craziest landings in the world. Fretful flyers, you've been warned.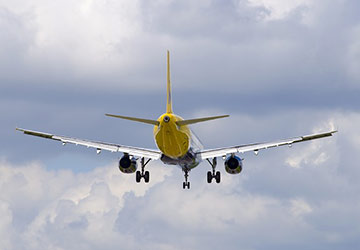 Flying can be a nerve-racking experience for fretful travelers; however, landings at these 10 airports are sure to frighten even the most frequent flyers. From an airport at the edge of a cliff to sandy beach landings, here are the world's craziest runways — consider yourself warned.
MORE
12 Things You Should Never Do in an Airport Security Line
Courtesy Neil Gladstone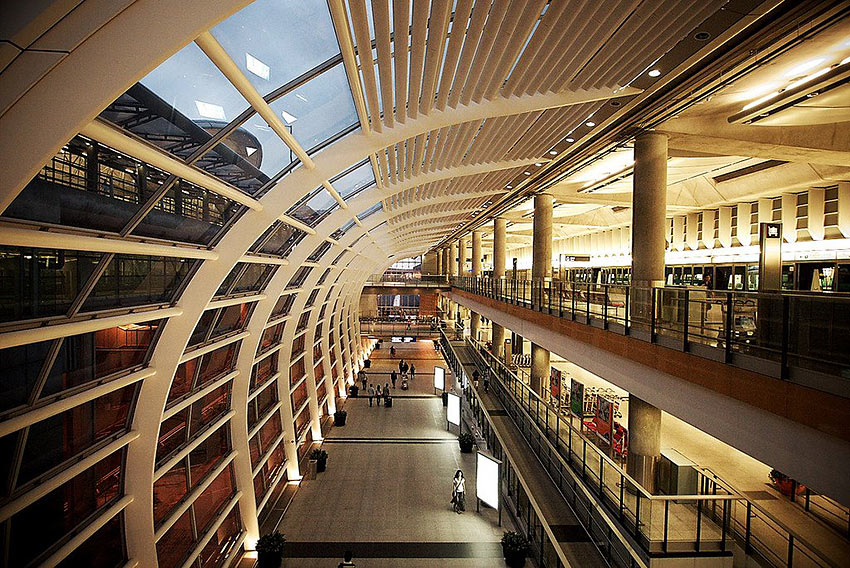 If you've ever wondered whether airport agents perform a necessary function, take a look at the TSA Instagram account. You'll find a stupefying collection of objects confiscated from passengers, including axes, crossbows, and handguns (and that's just in the last few days). Acting foolishly, though, can get you delayed from a flight or even detained. To help explain what you shouldn't do in an airport security line, we tapped Lewis Sage-Passant, a former British infantry officer who is trained in intelligence and has worked in security and crisis management for several corporations, including Goldman-Sachs. These days, he runs How Safe Is My Trip, a company that creates advisory reports for people going to risky destinations.
MORE
Top 25 Most Interesting Webcams
Selected from hundreds of nominees by a panel of EarthCam producers, EarthCam announces the most unique and compelling webcams of the year.
MORE
8 Weird Things You're Allowed to Bring on Planes
Courtesy Stefanie Waldek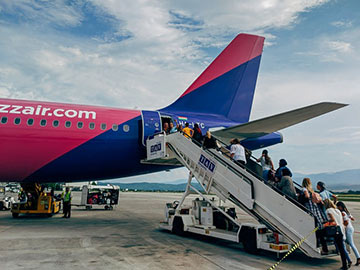 Many travelers know the drill when it comes to packing your carry-on bag for a flight. Make sure your bag fits the size and weight requirements. Check to see if you're allowed to bring a personal item in addition to a full-sized carry-on. No liquids greater than 3.4 ounces, no firearms, no large sharp objects. There are seemingly endless banned items, but if you read the fine print, there's actually a whole range of odd things that you're actually allowed to fly with. Here, we name eight such items.
Falcons
Antlers
Christmas Trees
Pies and Cakes
Cremated Remains
Camp Stoves
Parachutes
Bowling Balls
Together in Spirit – The Best Friends Animal Society
At the core of Best Friends Animal Society's work is the dream that one day animals will no longer be killed in America's shelters.
MORE
2018's Best Cities for St. Patrick's Day Celebrations
Courtesy Diana Popa, WalletHub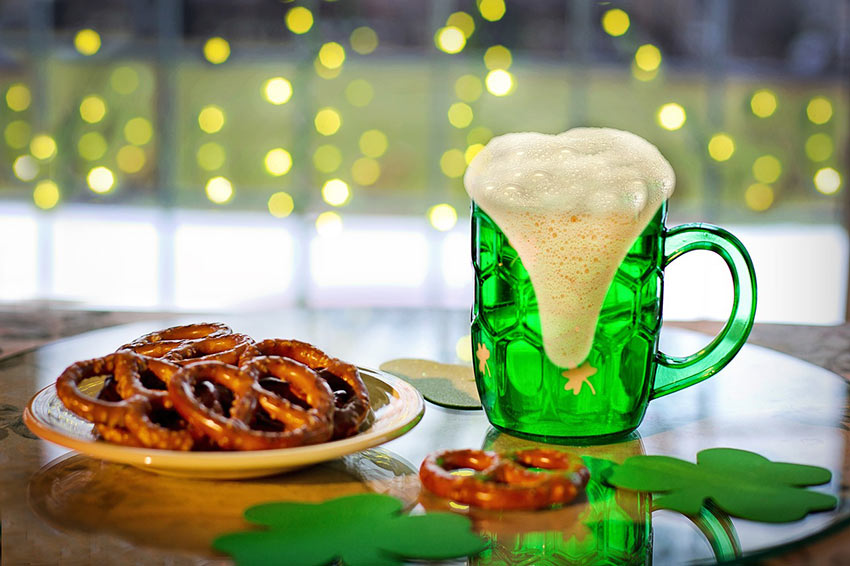 With St. Patrick's Day around the corner and at least $5.9 billion expected to be spent for the holiday this year, the personal-finance website WalletHub today released its report on 2018's Best Cities for St. Patrick's Day Celebrations, along with cool stats about the holiday in its St. Patrick's Day infographic.
To determine the best cities for celebrating Irish-American heritage, WalletHub compared 200 of the largest U.S. cities across 17 key metrics, ranging from Irish pubs and restaurants per capita to lowest price for a three-star hotel on St. Patrick's Day to weather forecast.
MORE
México Tourism Launches New Heritage Initiative in Los Angeles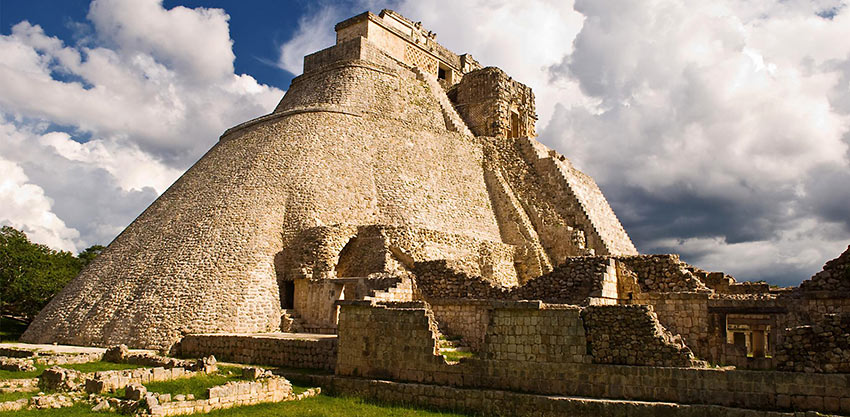 Fresh off a record-breaking year of visitation, the Mexico Tourism Board is rolling out a new marketing initiative, "Viajemos Todos por México," (Let's All Travel Across Mexico), with the aim of attracting many of the 35 million U.S. citizens who identify as being of Mexican descent. The campaign, which celebrates Mexico's beauty and its cultural and natural wonders, is designed to remind Mexican-Americans that those treasures belong to them.
MORE
The World's Most Popular Travel Experiences, According to TripAdvisor
Courtesy Carl Unger
TripAdvisor recently released its 2018 Travel Trends Report, naming the most popular travel experiences, tours, and activities booked by its users last year. The data points to a shift toward non-traditional and experiential activities as travelers look to expand their options.
MORE
Reinventing Travel: FlixBus Celebrates Five Years of Booming Business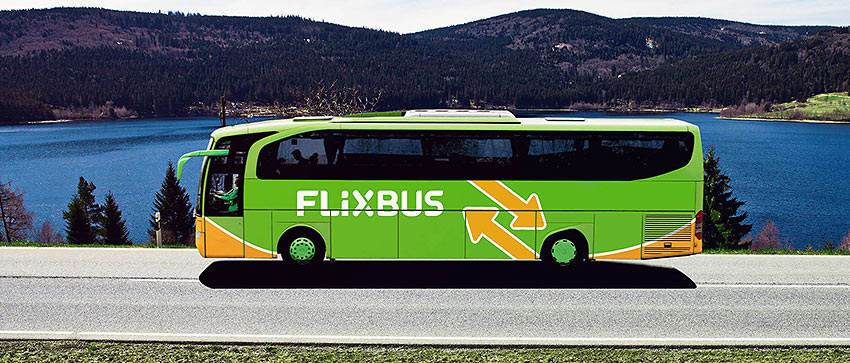 Five years ago, inspired by the deregulation of the German bus market, the first FlixBus hit the road with a goal of providing green and smart mobility for everyone to experience the world. Today, over 100 million people have travelled across Europe with FlixBus, disrupting the traditional view of long-distance travel and supporting the shared mobility trend.
The success of FlixBus spans multiple demographics, with 60 percent of users being females who choose the green buses as their preferred mode of shared mobility due to the safety, comfort and price point. Thirty-three percent of FlixBus customers are between 18 and 25 years old.
MORE
Austrian Wine Walking Tour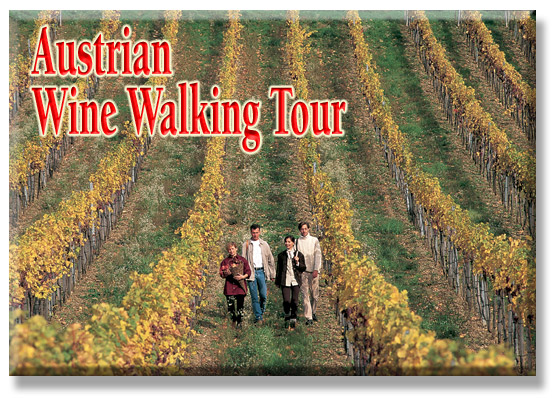 Herzerl Tours' Austrian Wine Walking Tour has been nominated by InfoHub.com as their Unordinary Trip of the Month. InfoHub is the #1 travel portal on the Internet specialized in the out-of-ordinary, special interest adventures. The tour is a great opportunity to feel the taste of the genuine Austrian wine culture. Herzerl Tours is offering our guests a special prize!
MORE
Volunteer Vacations with Projects Abroad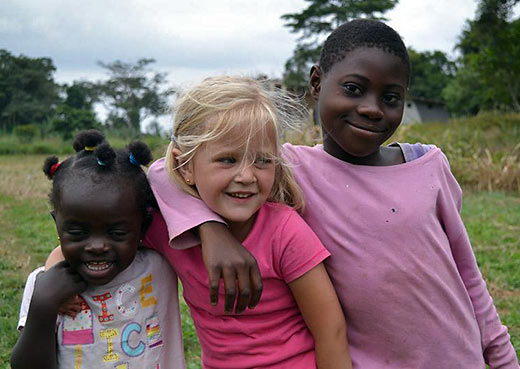 Choosing a volunteer vacation abroad is an increasingly popular option among people looking to do meaningful work during their vacation or career break. You can spend as little as 1 week volunteering in over 30 different countries around the world with Projects Abroad. By spending your vacation as a volunteer with Projects Abroad, you are joining a community of fellow volunteers and local people in developing countries – working hard, traveling, and having a good time while contributing to long-term impact.
MORE
Active Gourmet Holidays: Exceptional Travel Experiences
Unique French Cooking Vacation at Marouatte Castle in Southwest France

Active Gourmet Holidays brings its clients a culinary vacation that is set in a 14th century fortified castle in Périgord Vert, France. Chateau Marouatte is a stunning castle steeped in history and now fully restored as an amazing family home.
Perched on a hill in the Green Périgord, Marouatte enjoys spectacular panoramic views over the surrounding countryside. This majestic environment is the perfect setting for creativity, inspiration and relaxation and has been a songwriting retreat for invited musicians and songwriters for over 20 years. Creating a culinary retreat was a natural next step.
MORE
Ways to Save in 2018
Eight tips to help keep your travel expenses nominal and your wallet fat this year.
Courtesy Lucas Peterson, New York Times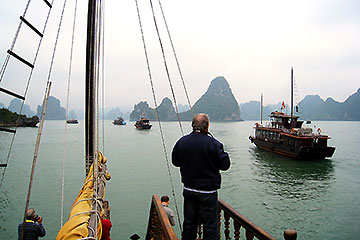 Last year may have been a disappointing Dumpster fire in countless ways, but it was a great year for travel deals — saving money has never been easier or more accessible to more people. Looking forward to 2018, there's no reason to think it should be any different. Here are eight tips to help keep your travel expenses nominal and your wallet fat.
MORE
Norwegian Named Value Airline of the Year by Air Transport World
Norwegian, the World's Best Low-Cost Long-Haul Airline and Airline of the Year 2017, was named on Feb. 12 the Value the Airline of the Year' by Air Transport World, the leading monthly magazine for the airline industry, and will receive the award at the ATW Airline Industry Achievement Awards on March 28.
The global panel of judges were highly impressed with Norwegian's achievements and entrepreneurial spirit. Norwegian has truly shaken up the all-important transatlantic market, introducing quality service at low prices, and demonstrating that long-haul can be done at low cost.
MORE
Countries That Require Visas for Americans
The State Department's Office of American Citizens Services and Crisis Management (ACS) administers the Consular Information Program, which informs the public of conditions abroad that may affect their safety and security. Country Specific Information, Travel Alerts, and Travel Warnings are vital parts of this program.
MORE
Caribbean Hot Spots and Travel Trends for 2018
Courtesy Gay Nagle Myers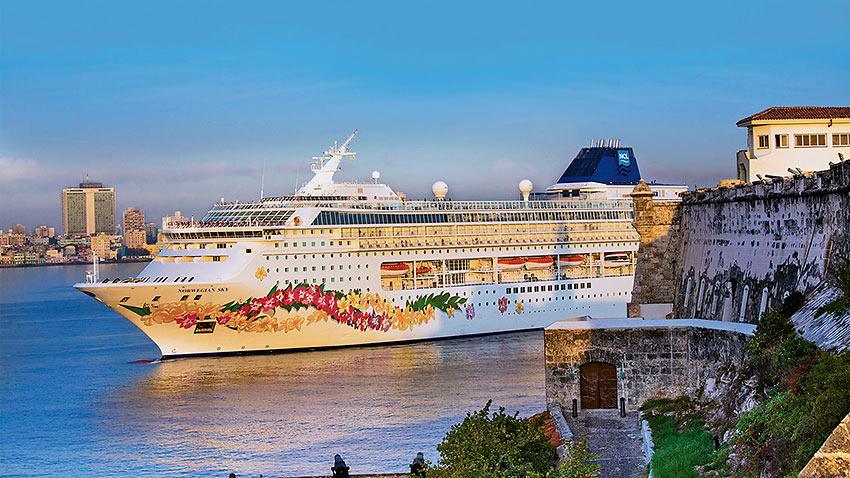 Who is going where this winter? And which destinations are trending? Steve Lassman, vice president of villa product and agency relations for Villas of Distinction, ticked off 2018's five most sought after villa-vacation destinations, two of which — Turks and Caicos and Jamaica — are in the Caribbean.
MORE
12 Ways to Have a Luxury Vacation for Less
Luxury travel usually means expensive travel. But you can take upscale vacations without breaking the bank. Here are some outside-the-box ways to get almost as much…for a lot less.
Choose Emerging over Established Destinations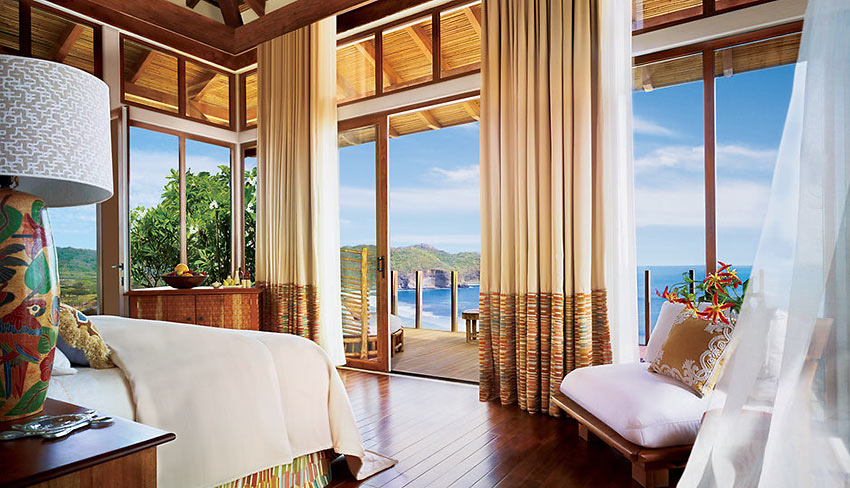 It's very hard to economize in a super-expensive destination. So my advice is: to save money, don't go there. Think different. Go to a place that delivers a lot of what you love about your fantasy destination, but at real-life tabs.
Here are some ideas
How to Fight Jet Lag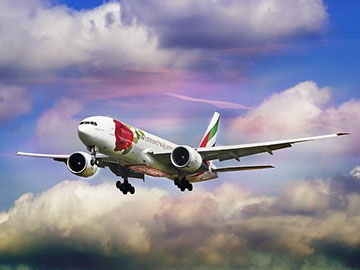 Being outside during daylight, exercising early and avoiding caffeine, alcohol or nicotine before bedtime can help lessen the effects of jet lag after returning home across time zones. Complete recovery can take multiple days.
MORE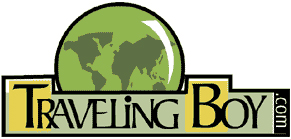 Being on the ground in over 180 countries means you get the full story.